WSOP to Feature Online Bracelet Events Despite DOJ Opinion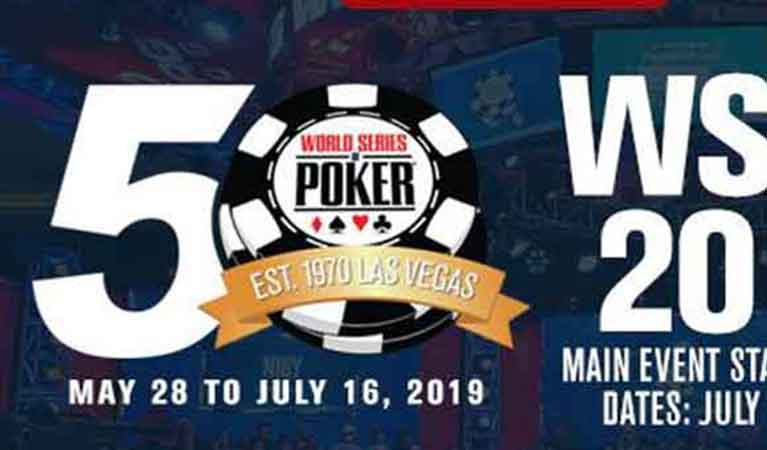 The 2019 World Series of Poker (WSOP) is set to feature a total of nine online bracelet events, a number that equals all of the same bracelet events from the past for years. However, there is a bit of worry pertaining to the issue of the events thanks to the recent opinion reversal on the 1961 Wire Act by the United States Department of Justice. As it turns out, there is a possibility that residents of New Jersey may not be allowed to compete in these events.
2019 WSOP Online Bracelet Events
$400 No Limit Hold'em (June 2)
$600 6-Handed Pot Limit Omaha (June 9)
$600 Knockout Bounty No Limit Hold'em (June 16)
$500 Turbo No Limit Hold'em Deepstack (June 19)
$1,000 Double Stack No Limit Hold'em (June 23)
$1,000 No Limit Hold'em Championship (June 30)
$3,200 High Roller No Limit Hold'em (July 3)
$800 6-Handed No Limit Hold'em (July 7)
$500 Summer Series No Limit Hold'em (July 14)
To put all this into perspective, in 2011, the Department of Justice issued an opinion on the Wire Act of 1961 which made it only applicable to sports betting. This opinion created a conducive environment that allowed states to legalize intrastate online gambling and further allowed the same states to merge their online poker player pools and share online poker liquidity. WSOP.com, which had been legally operating in Nevada, moved quickly and merged its online poker player with its New Jersey and Delaware platforms.
Unfortunately, the new DOJ opinion on the Wire Act of 1961 is just about to turn things around – it now applies to all other forms of online gambling including online poker and gaming companies now have until April 15 to comply with the new opinion.
What Now?
Well, the date for the implementation of the new DOJ opinion is fast approaching but this does not necessarily mean that it is the end shared player pools for both the WSOP and other companies that were interested in the same kind of offerings. It will, however, not be easy as most of the stakeholders are planning to fight back in different ways which means that it may get quite messy in the near future.
Most recently, the WSOP joined the New Hampshire Lottery Commission to file a lawsuit against the Department of Justice in an effort to have the opinion reversed to the 2011 version of the opinion. Many of the states that have legalized online gambling are also already planning to fight back against the new opinion.
This is going to take a bit of time and with the WSOP 2019 just a few months away, it might still be too early to speculate about what exactly will happen between now and then.