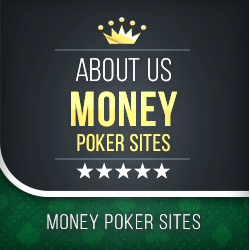 No great news coverage ever comes without commitment and dedication. MoneyPokerSites News follows in that formula of success by bringing you the latest and most spot-on coverage from the world of poker.
We provide you with insight, breaking news and authentic coverage that helps you understand the game, its variations, history and evolution.
Employing a staff of highly-trained analysts and experts with years of experience in poker, we relay the facts in the most accurate and entertaining way possible.
Our service is committed to adding value to our readers and in doing so, we paint the context of each individual event we report on. This is what makes our news coverage of particular interest to our readership.
Whether you are a poker pro or a rookie, or perhaps someone who's wondering whether poker can be fun and meaningful, you will find our texts appealing to you. We bring international coverage thanks to the globe-trotters whom we employ as staff writers.
We have experts who understand the game as a cultural phenomenon and others who dive deep to follow the legal developments around poker in various important legislations around the world.
Presently, we have a dedicated team following closely what's happening in the United States, as we believe the market's unrealized potential should be pursued further. Similarly, we're aware of other important markets, such as India and Asia, giving our editorial team a true global outreach.
Looking for your daily news dose from the world of poker? You've come to the right place.
Address
MoneyPokerSites LLC,
Floor 3,
7083 Hollywood Blvd,
Los Angeles,
CA 90028,
USA
Departments
General Enquries
[email protected]
POC: Tomas Medon
Business & Advertising
[email protected]
POC: Nicola E Hayward
Careers & Other Opportunities
[email protected]
POC: Alexander Palmer
Technical Support
[email protected]
POC: Georgina Ramos
Editorial Team