Best New Zealand Poker Sites in 2023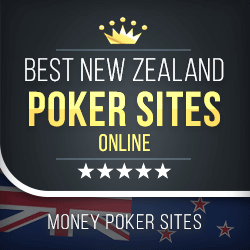 Even though it is not a vast country, New Zealand has a surprisingly large community of poker players. Poker has become increasingly popular over the last few years through televised events, as well as a growing number of online poker rooms, which is why I have decided to make a list of the best real-money poker sites in New Zealand.
These are my top picks for reliable online poker sites that accept players from New Zealand in 2023:
BetOnline Poker

First Deposit Bonus
100% up to $1,000
T&C APPLY, 18+ ONLY
Bonus Package:

100% Poker Welcome Bonus

Recommended Bonus:

100% up to NZ$1,000

Bonus Code:

NEWBOL

Last Checked:

August 2023

Compatible on:

Mobiles, laptops, desktops
BetOnline is a long-time player in the online gambling industry. The site has been around since 2004, starting as a sportsbook but then making a significant breakthrough by creating an online poker arm in 2011. It has since been able to build a solid reputation as one of the best online poker sites in the world.
New players are generally welcomed with attractive sign-up bonuses, while returning customers get to enjoy a variety of ongoing promotions. The poker software offered by this platform is one of the best in the business and continues to receive updates based on player feedback. This is always a great sign and an indication that BetOnline cares about the opinions of its players and strives to provide the best possible environment for them.
The site was one of the first ones to allow depositing funds in Bitcoin and other cryptocurrencies. We now know this was an excellent move as crypto continues to be one of the most popular forms of payment in online casinos. Reasons for this popularity of Bitcoin and other cryptocurrencies include the fact that cryptos provide anonymity, as well as instant processing times and low fees.
In addition to a wide selection of poker games and tournaments, BetOnline offers a variety of casino games and sports betting options.
Read the full BetOnline Review.
Screenshots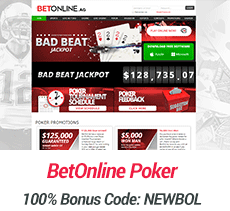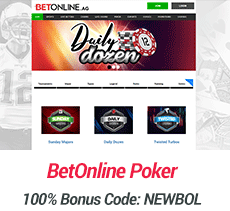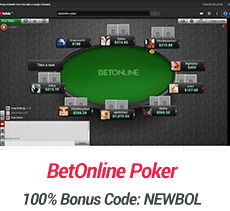 888 Poker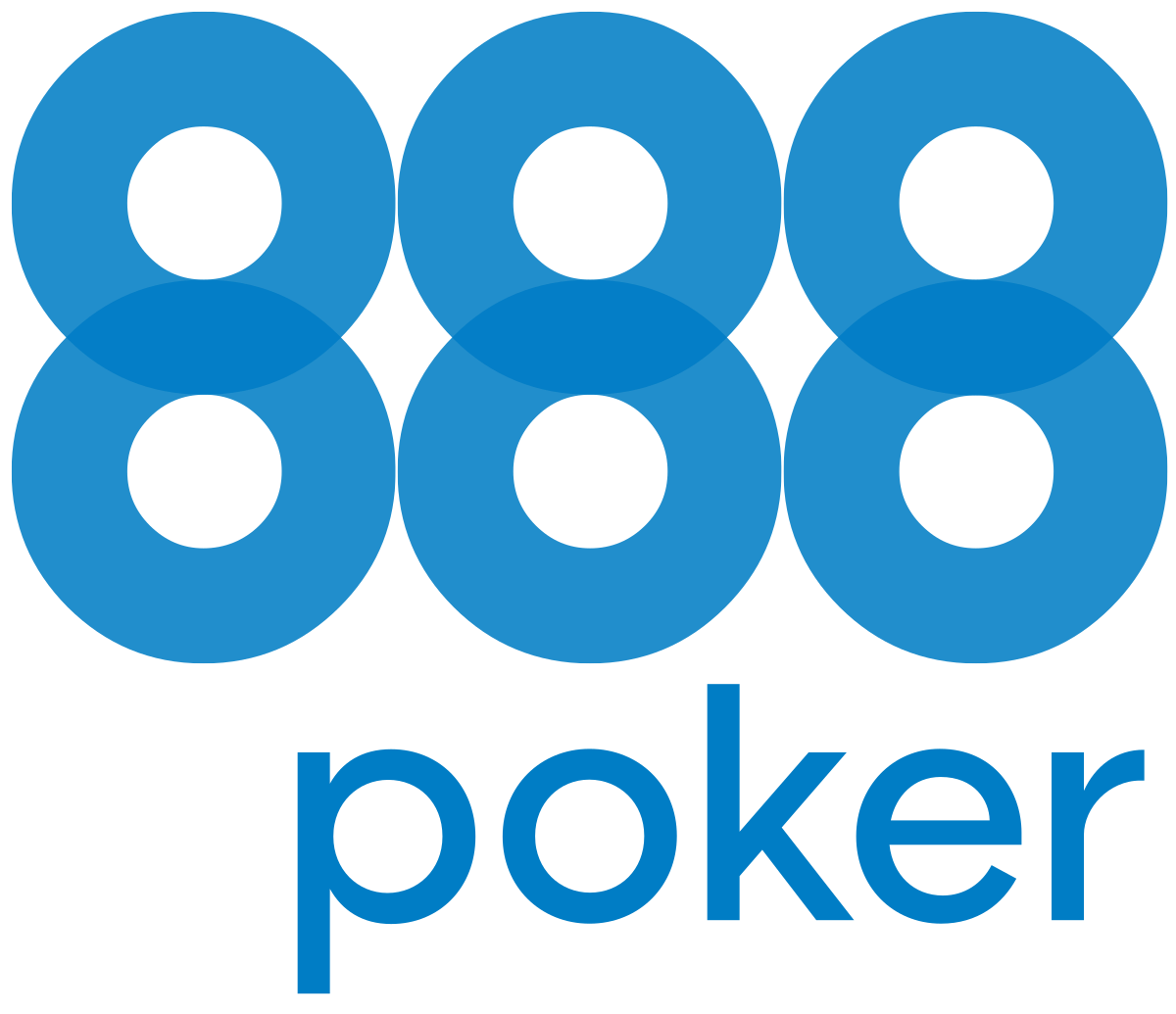 First Deposit Bonus
100% up to $700
T&C APPLY, 18+ ONLY
Bonus Package:

NZ$88 Free – No Deposit

Recommended Bonus:

100% up to NZ$400

Bonus Code:

WELCOME100

Last Checked:

August 2023

Compatible on:

Mobiles, laptops, desktops
This poker site was launched back in 1997 under a different name — Pacific Poker. It underwent a significant renovation in 2002 when the name of the site was officially changed to 888 Poker. There were other significant improvements made on the website along with the rebranding. Right now, 888 Poker is one of the largest online poker rooms worldwide, and it is available to players from New Zealand.
The software used by 888 Poker is developed in house by 888 Holdings, the site's owner. This gives the site an edge over its competition since the company has absolute control over the client, which has produced some remarkable results. The website offers excellent functionality, as well as downloadable clients for both desktop computers and mobile devices.
It is safe to say that this poker room is one of the most trustworthy in the business, meaning you can safely play its games and tournaments from NZ. With more than 10 million users in total, 888 Poker has something for everyone. The platform includes bingo, casino games, and sports betting, aside from poker.
The fact that this poker site has this many users is an excellent indicator of its reliability. If you're ever in doubt about which poker site you can safely use, pick the one with the highest number of users and you should be fine.
Read the full 888 Poker Review.
Screenshots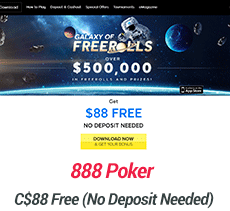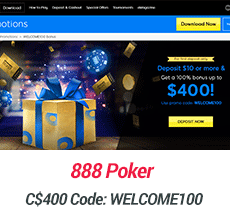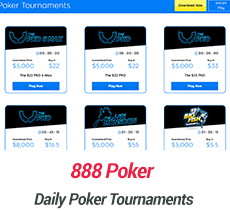 Party Poker

First Deposit Bonus
Free $30 in SPINS
T&C APPLY, 18+ ONLY
Bonus Package:

Free Play Poker

Recommended Bonus:

NZ$40 Free Play

Bonus Code:

Not required – Use link

Last Checked:

August 2023

Compatible on:

Mobiles, laptops, desktops
In the world of online poker, this is a platform with one of the richest histories. It was one of the industry leaders during the poker boom but it suffered a massive setback along with its competitors when the US decided to close its doors to the game. PartyPoker has since gone through several significant changes in an attempt to remain fresh and relevant.
The most recent change the room has gone through has to do with making the experience more recreational. The site offers a variety of daily missions and promotions to its patrons to keep things casual at the tables. The high-stakes table has, in fact, been completely removed from the lobby, adding to the arcadey nature of the website.
The fact that PartyPoker seems to have struggled with finding its audience doesn't make the brand any less trustworthy. It is owned by one of the largest global gambling operators, so there's no issue with legality whatsoever. The platform holds a variety of certifications for fair gaming along with licences from both the UK and Gibraltar.
As was the case with the other two poker sites that I mentioned previously, PartyPoker includes other gaming options, such as casino games and sports betting.
Read the full PartyPoker Review
Screenshots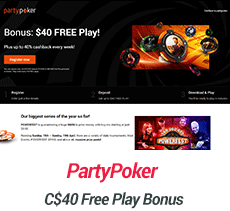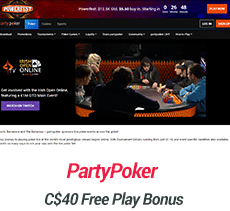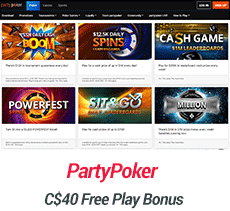 Bet365 Poker
Bonus Package:

New Player Bonus

Recommended Bonus:

€365 (Equivalent in CAD)

Bonus Code:

Not required – Use link

Last Checked:

August 2023

Compatible on:

Mobiles, laptops, desktops
The Poker section of the world-renowned online gambling operator Bet365 has a lot to be proud of. It is on a par with Sports Betting and Casino sections of the website, and can easily be considered one of the best real-money poker sites in New Zealand. The downloadable client works like a charm, so you'll be able to set an account and start playing within minutes.
Any online poker fan will appreciate, first and foremost, the reliability this software has to offer, but also its clean and polished visual presentation and user interface. You will be able to find and start playing cash games quickly and easily as there always seems to be a variety of players waiting to have fun.
The same goes for tournaments and Sit and Go's. There's also no shortage of special events and freerolls for beginners, so this is a great place to start if you're new to the online poker world.
It doesn't matter whether you're a fan of Omaha or Texas Hold'em — Bet365 offers both variants of the game. There's also plenty of variety when it comes to buy-in amounts, so you can splurge or stay thrifty whether you're looking for a cash game or a tournament.
Read the full Bet365 Poker Review.
Screenshots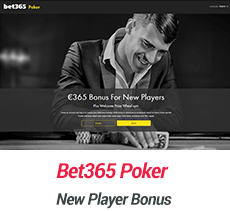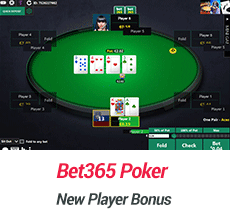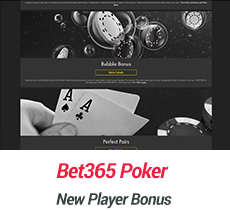 Legality of Online Gambling in New Zealand
Ever since the game was officially licensed in 2012, the popularity of poker in New Zealand has been growing rapidly. However, soon after the legalisation, the New Zealand Gambling Commission published a long list of illegal sites. This means that anyone interested in the game of poker runs a certain risk each time they decide to play.
New Zealand residents can legally play online poker on any site based outside the country. However, it is illegal to play on poker sites that operate within New Zealand, so if you find a site that claims to be based in New Zealand, avoid it.
Note that there's an exception to this rule — you can play on state-run gambling sites since the entire point of the legislation is to protect the state's monopoly over gambling.
In this guide, we'll tell you about some of the best offshore poker sites you can use with minimal risk. These sites are safe to use and comply with the legal requirements of their respective countries.
Deposit and Withdrawal Options for New Zealand Players
All of the sites that I recommend offer a wide variety of deposit methods which include deposit through your debit/credit card, bank transfer, wire transfer, bank transfer, wire transfer, and forms of e-wallet (PayPal or Skrill etc). These options are easy to use and make the process of depositing your first amount of money to play with easy and stress-free.
When it comes time for you to make your withdrawal, again the process is easy and straightforward. When you are up to your desired cash out amount, simply request a withdrawal and the operator will send you your desired amount straight to the account of your choosing. This usually takes place within the span of anywhere from 1-4 business days depending on the site.
All of your personal banking details are held safe and secure meaning you can relax in the knowledge that your details will never be used outside of the online poker site and the sites that I recommend all operate within stringent security parameters. The minimum deposit options vary for New Zealand real money online poker rooms and for most of the sites that I recommend, the lower deposit options start at $10 and that's it all it takes to get you going.
All of the sites listed here understand how important it is to have you as a loyal player for now and in the future, so they go over and above to make sure that the process of depositing is easy and without complications.
How I Test and Rank New Zealand Online Poker Sites
I thoroughly test and review sites for a variety of different areas such as security (your personal details), ease of deposit/withdrawals, gameplay (graphics and user experience), the speed of pay-out, and the overall spread of available odds. I go through these areas to allow me to bring you a detailed list of the best sites to use and save you the time and energy of going through all of these real money online poker websites and just focus on playing the games in safety.
It is vitally important to gamble on the sites that I recommend because all of the finer points have already been tested and certified – You simply can't go wrong with any of them. My stringent criteria alone are enough to offer readers like yourself but I have also personally staked my own money and played these sites as if I were you. This is the only sure-fire way for me to make sure that these sites are safe and offer the best possible gaming experience for you.
Welcome Bonuses for New Zealand Players
In the world of online poker, bonuses are the be-all and end-all. You are putting up hard-earned money to try your luck so you should enjoy the best possible bonus structure available to players and I have scoured the internet to bring you the very best. All of the poker sites you find here offer not only amazing welcome bonuses for first-time players but also offer healthy cash deposit options for loyal and returning players. These bonuses are aimed at keeping you coming back for more and some of the jackpots are too good to pass up.
I strive to choose sites that offer a well-balanced bonus structure for players because I believe that you should have something different from the standard sites and not miss out on any of the action offered by other sites. Who says you can't have your cake and eat it too?
Is Real Money Online Gambling Safe in New Zealand?
Absolutely! New Zealand has enjoyed a long history of gambling both online and on land-based poker rooms and with the development of technology, these sites have become safe and designed to be enjoyed. New Zealand also benefits from a large governing body which ensures that all sites offering online gambling adhere to certain legal regulations or face being shut down. This is good news for players because the sites that do accept players from New Zealand are heavily regulated and there is less of a chance of dealing with dodgy sites.
Again, it is paramount that you take caution when gambling on real money New Zealand online poker sites and stick to the sites on this list. Even though a site may be regulated by the government and look to be operating within legal boundaries, there could still be a chance that they don't have all of the necessary paperwork and certificates so you can never truly know.
Frequently Asked Questions
Are online poker sites rigged?
Online poker is not rigged. There are way too many financial incentives for online poker sites to keep their integrity intact, so rigging their games would not make sense from a business standpoint. That said, some fishy poker sites have been known to scam their users, but this practice seldom pays off in the long run.
Is online poker legal in New Zealand?
It is legal for the residents of New Zealand to play online poker or any other online casino game in casinos located outside the country. However, it is not permitted to gamble on online poker sites operated from NZ.
How do online poker sites make money?
Online poker sites make money in two ways: 1.A percentage of the pot in each cash game goes to the house. This is known as the rake, and it varies based on the stakes, but it is usually around 5%. 2.A fee structure is used by tournaments and Sit & Go's, which means that around 10% of each buy-in goes to the casino.