Best Real Money Poker Sites in South Africa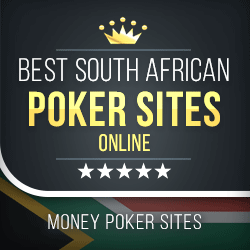 The online poker scene in South Africa has never been more in the pink. It is no surprise then that we have been receiving many requests from our South African readers to compile a list of the best real money poker sites in South Africa.
Many websites could be considered for this list, so it was not easy to bring the selection down to just a few. I did plenty of research and am finally able to present you with this guide to the best online poker sites in South Africa.
Read on to find out which ones we picked and why.
These are my top picks for reliable online poker sites that accept South African players in 2023:
BetOnline Poker

First Deposit Bonus
100% up to $1,000
T&C APPLY, 18+ ONLY
Bonus Package:

100% Poker Welcome Bonus

Recommended Bonus:

100% up to $1,000

Bonus Code:

NEWBOL

Last Checked:

November 2023

Compatible on:

Mobiles, laptops, desktops
BetOnline is widely regarded as one of the best poker gambling sites in the world. This brand has been around for a very long time – since 1991, but it only began its online poker operation in 2011. Thanks to this late start, BetOnline has been able to take advantage of the issues surrounding the well-established casinos at the time, and propel itself up the popularity ladder with some pace.
The online sportsbook began its life in Costa Rica, and it experienced very rapid growth during the '90s. It moved to Panama during the mid-2000s and has been operating from there ever since.
Since 2016, the operator has been using a proprietary poker client after its contract with the Chico software brand was not renewed. The popularity of BetOnline only improved after the change of software, which is now developed by Connective Games.
The Government of Panama has issued the licence to BetOnline since the casino's relocation in 2004. This licence is what guarantees that the site is a fair and safe environment to play in.
Since the platform offers a variety of online gambling types aside from poker, it has a wide range of different players passing through the site regularly.
Read the full BetOnline Review.
Screenshots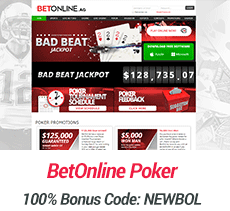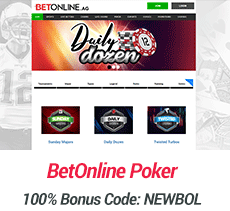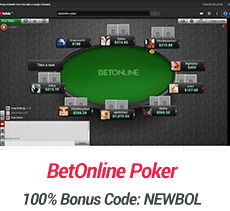 Americas Cardroom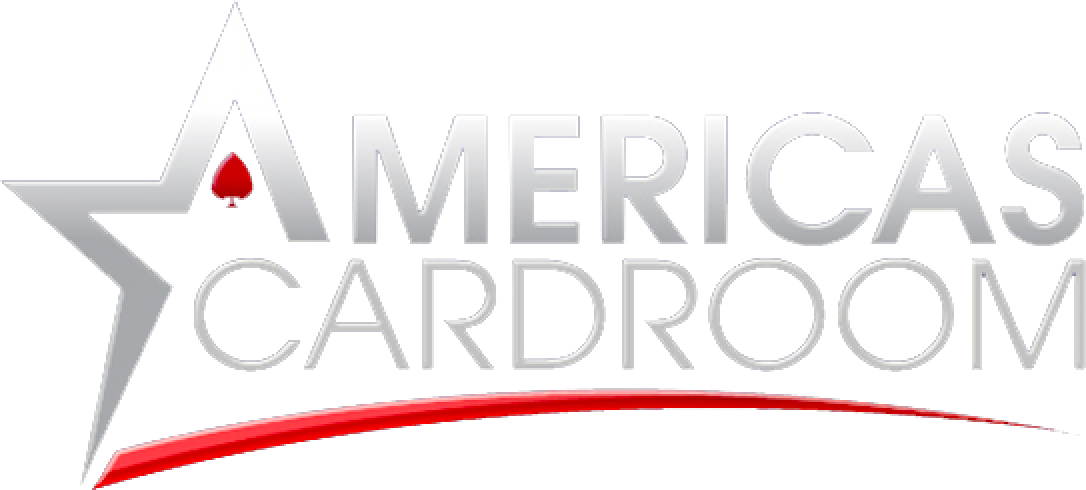 First Deposit Bonus
100% up to $1,000
T&C APPLY, 18+ ONLY
Recommended Bonus:

200% up to A$1,000 (With crypto)

Alternative Bonus:

100% up to A$1,000

Bonus Code:

CRYPTO (if using crypto)

Last Checked:

November 2023

Compatible on:

Mobiles, laptops, desktops
Whenever I hear people talk about playing in Americas Cardroom, they always seem to have only words of praise. This is why I decided to give this poker provider a chance, and can say that I understand where all the praise comes from. Then again, it shouldn't be a surprise that this poker room knows what it is doing as it has been around since 2001.
Another great reason why this site is an excellent option for South African players is that it accepts players from almost every country in the world. Many online poker rooms and online casinos have strict bans about players from certain countries, but astonishingly, Americas Cardroom is very accepting of all nationalities and regions.
It should also be noted that while none of the online poker sites recommended in this list offers a no deposit bonus, both Americas Cardroom and the next provider on the list, Intertops, have deposit requirements of only R 500 to qualify for the bonus.
Through its many years in operation, Americas Cardroom has built up a reputation as one of the most honest poker sites available, with its withdrawal procedure often referred to as one of the most hassle-free in the industry.
Read the full Americas Cardroom review.
Americas Cardroom Screenshots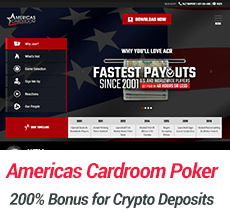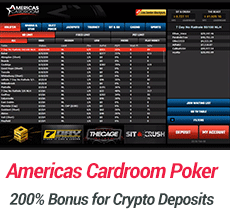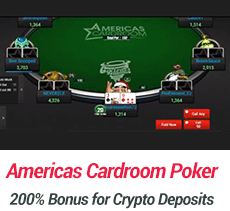 TigerGaming Poker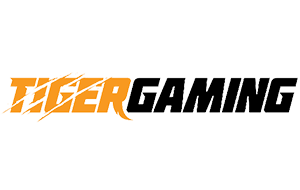 First Deposit Bonus
100% up to $1,000
T&C APPLY, 18+ ONLY
Bonus Package:

100% Poker Welcome Bonus

Recommended Bonus:

100% up to $1,000

Bonus Code:

NEWTG

Last Checked:

November 2023

Compatible on:

Mobiles, laptops, desktops
This poker network might not be one of the largest in the world in terms of player-base, but I would say it has been unfairly overlooked. TigerGaming Poker has a lot to offer to the online poker community, and I would call it one of the best online poker sites in South Africa.
Because the company has been around since 1999, this should come as no surprise. The site has had more than enough time to learn from its experiences and provide poker players with an excellent platform for online gaming. During this time, TigerGaming has taken the opportunity to get itself involved not only in poker but other casino games, as well as sports betting.
Any company that successfully provides multiple gaming opportunities to players is doing a great job in my book. That's why I have decided to include this poker platform onto my list of the best real money poker sites in South Africa.
It is important to note that TigerGaming is a legally-operating, fully licenced online casino. This is a crucial factor, as many poker sites may look great and provide a variety of games, but if they don't hold a reliable licence, they are not worth looking at. Fortunately, that is not something you'll need to worry about when it comes to TigerGaming.
Read the full TigerGaming Poker review.
Screenshots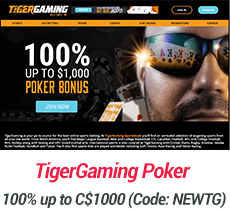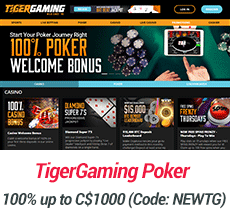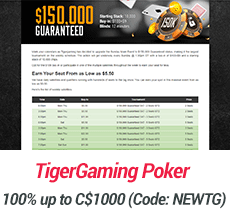 Intertops Poker

First Deposit Bonus
200% Bonus
T&C APPLY, 18+ ONLY
Recommended Bonus:

200% Welcome Bonus

Bonus Code:

Not required – Use link

Last Checked:

November 2023

Compatible on:

Mobiles, laptops, desktops
All of the poker sites I mentioned previously in this guide have had long and illustrious histories. However, Intertops Poker takes the cake in this category, with a record of operation going as far back as 1983. In fact, it was an Intertops sportsbook which first took a legitimate bet on a sporting event via the internet.
It is fair to say that a lot has changed since that day almost 40 years ago, and this operator grew as the industry evolved. To keep all online gamblers happy, Intersport eventually added an online poker room, as well as an online casino, to the website.
Intertops Poker now operates on the Horizon network, formerly known as Cake Poker, after a period on the PartyPoker Network. Although the decision in the short term severely damaged its traffic, this is what allowed Intertops to continue operating in the US market, which turned out to be a smart move.
New players receive a 200% sign-up bonus as well as some additional incentives. I should point out, though, that there can be some traffic issues, as the number of concurrent players isn't always that high. While this means that Intertops cannot compete with top online poker sites, it can be a very welcoming environment for newcomers.
Read the full Intertops Poker review.
Screenshots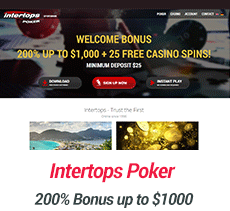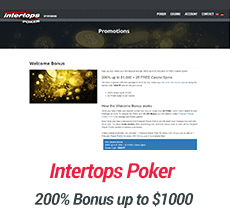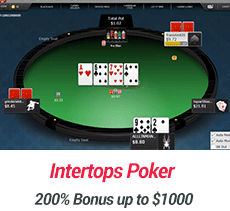 Is it Legal to Play Online Poker in South Africa?
Before I get started with this list, I thought it was necessary to address the issue of legality when it comes to online gambling in the country. South Africa's history with regards to gambling is tricky. The country has a long tradition of gambling restrictions dating back to the 1600s. However, things started changing a few years ago when legislators realised that it was necessary to reform the law to keep up with the rapid global development of the industry as well as the needs of the citizens themselves.
Things are not simple, though. The laws on online poker and online gambling as a whole are a bit complicated, which seems to be the South African way of doing things.
The current law in the country states that all online gambling is illegal, which is mostly thanks to the most prominent land-based casinos in the country that lobbied to ban even the international casino sites. Despite all that, South Africa still has a healthy poker scene in land-based establishments, while there are still online poker rooms that allow players to deposit South African rand. These players do need to take advantage of VPN software and disguise their IP, however.
I hope for a quick change in legislation that will make online gambling 100% legal in South Africa, but until then, players will have to make use of one of the many foreign-based poker rooms. Also, make sure that whichever online poker site you decide to use holds a proper gambling licence.
An Incredible Phenomenon
Poker has always been a huge global phenomenon but many people still tend to underestimate the reach of the game as well as the willingness and capabilities of people from all around the globe to indulge in it. In actual sense, poker has found its way to nearly all continents and African countries have certainly not been left behind. One might think that Africa is an unlikely place for poker but the truth is that the continent has a vibrant gambling industry as well as an impressive support structure for both online and live poker.
Poker is a popular form of entertainment in many African countries and even though it is played at much lower levels, its impact cannot be taken for granted. There are currently dozens of great online poker sites catering to African poker players in countries like South Africa and Kenya. In South Africa, Texas Hold'em is arguably the most popular variant of poker and many of these online gambling sites tend to capitalize on such titles.
The Legal Aspect
Just like in many other jurisdictions all around the world, poker in Africa is not defined by a one-size-fit-all law. There are different rulings on whether online poker is considered to be legal or illegal in some countries.
In South Africa, for instance, the ongoing debate is about whether poker is considered to be a game of skill rather than a gambling game. Still, South Africans will not get into any trouble for playing online poker with any of the available offshore online poker operators.
Zimbabwe and Nigeria
Other parts of the continent are pretty much the same when it comes to legislation regarding online poker. It is legal in many parts and has not been explicitly outlawed in the other areas as well. Moreover, the game continues to catch on, something that can be easily seen from the growing number of online poker sites. Zimbabwe and Nigeria are among the fastest growing online poker markets in the continent.
Tournaments and Television
Needless to say, both online and live poker have created a special niche for themselves in Africa. The continent is not necessarily considered to be a hotbed of poker activity but the appeal of the game has increased significantly. One of the ways that this has manifested is the existence of poker tournaments. Most of these are usually quite small, to say the least, but the existence of such events as the All Africa Poker Tournament has been a game-changer for the African poker market. The All Africa Poker Tournament takes place four times annually which is more than enough proof of its importance.
Another key aspect that has improved online poker's standings in Africa is the broadcasting of poker on various television channels. Again, the All Africa Poker TV Channel is all about bringing a wide range of poker shows and even tournaments such as the European Poker Tour and the World Poker Tour to African poker enthusiasts.
The growth of the poker fan base in Africa has played a huge role in the growth of the game in Africa. Moreover, with increased accessibility and connectivity thanks to internet and smartphone proliferation, it can only get better for the budding sector.
South African Deposit and Withdrawal Options
When it comes to depositing money to play real money games in South Africa, you have quite a few options which are all designed to make your life easier and ensures the deposit and withdrawal process is hassle-free and straightforward. The sites I recommend all offer a variety of different deposit options including the most popular methods such as debit card or credit card deposit, bank transfer, wire transfer, e-cheques, and e-wallet options such as PayPal or Skrill.
Withdrawals for these sites work in a similar fashion and the real money sites that I recommend all offer quick withdrawal options in home currency and the funds are deposited into the account that you have elected usually within 2-3 business days. The process is fast and hassle-free so you can always rest assured that the funds will appear in your account within the advertised timeframe because I have tested these recommended sites' claims. All transactions are safe and secure and the poker sites treat your personal I with the utmost importance.
Minimum deposits range from 5-10 ZAR and in some cases, my recommended sites will offer a 2no deposit bonus to get you involved and give you a chance to trial some of the games without obligations. Minimum withdrawals start from as low as 20 ZAR.
How I Rank Online Poker Sites in South Africa
Choosing a legal and trustworthy real money site is vitally important especially given the recent developments where South Africans have been banned from playing on big-name overseas sites. This opens an opportunity for dodgy sites to attract your custom and I don't want to see that to happen to any of our readers so I got straight to work testing and validating all of my recommended sites so that you don't have to.
My strict testing criteria are incredibly stringent and I put these sites through serious tests to establish how safe their protocols are, levels of payout ratios, the speed of withdrawal, bonus available for first-timers and returning players and overall gameplay and ease of use.
I believe that these elements are important because you only want the best and should never have to settle for anything else.
I spend a lot of time trying to get through a site's firewall and trying to poke holes in a site's security features to gauge the strength and security of any playing arena. Your personal details are also a huge priority for me and I make sure that any of my recommended sites all operate within legal standards laid out by the government and operate with all security certificates necessary.
Best Welcome Bonuses
When it comes to bonuses, I take this very seriously and strive to give you the best options for bonuses possible in addition to presenting you with the best sites that offer long-term bonuses for returning players. My recommended sites are different from the rest because not only do they actually pay the bonuses they offer but also have been tested repeatedly to ensure that all odds are fair and returning players are rewarded properly.
Some of the sites I recommend offer a lower wagering requirement which gets players into the action without having to bet big money straight away and allows the player to get used to how the games work before moving up the wager ladder. This also gives the player a higher upfront value compared to other real money poker sites because the games are made available to everyone and not just those who are used to making big money wagers.
Is It Safe to Gamble with Real Money on South African Poker Sites?
Absolutely! With the development of the technology used to power these sites, I have seen an incredible boost in reliability and security for online poker players. In recent years the government has made it difficult for players in South Africa to enjoy online poker sites but you can rest assured that the sites recommended in this article welcome South African players and are legally compliant and are 100% safe to use.
Frequently Asked Questions
Where can I find the best online poker sites in South Africa?
Good question – All the information surrounding tested and legal sites to play on are contained within this article. By choosing any of the sites listed here, you can be assured that you are receiving the best of everything and will be safe.
What should I look for in a good poker site?
There are three things to look for: Does the site have reviews/proper security certificates? This is a good sign as to whether this site can be trusted. Are the odds good per player? Does the site offer a high payout ratio (97% or higher is good)
How can I be sure the games are not rigged?
The sites that I recommend all offer random generation software which keeps the odds fair and you can rest assured that the games are not rigged.