James Calderaro Trying for Another PLO Title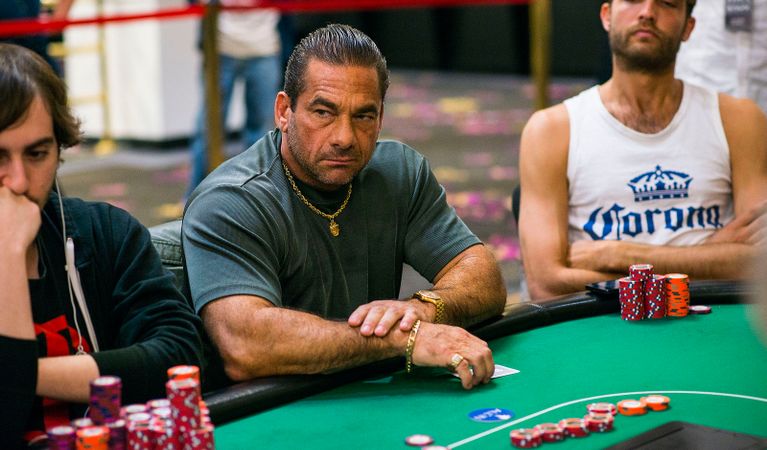 While someone tries to get interest between a competition of bracelet winnings between Negreanu and Hellmuth, James Calderaro is hoping to win back-to-back bracelets in one tournament.
Calderaro has a bracelet for the $25,000 PLO. This year he would like to pick up another.
It is a tough road ahead for Calderaro, as it is with any player who sits down at a competition. Many players are not going to make the final table, let alone repeat a win from the previous year. The $25,000 event has several players who are well-known in the world of poker. They are known for their skills. James Calderaro also known as The Big Showww Caldo has sat down at the $25 Pot Limit Omaha Tournament and managed to make it to the final table. He will have every chance to try to win a second title, which would give him a consecutive year-on-year win.
Calderaro told media it would be an accomplishment to win back to back. He is 100 percent going to go for it. He is also looking forward to a three-peat if he gets the chance to win this year. He is trying to copy Michael Mizrachi or the Grinder, who was able to repeat a title for three consecutive years.
A second bracelet would be wonderful, but he doesn't have a habit of wearing them. Instead, he gives them to his children. Calderaro provided his first-born son with the World Poker Tour trophy. He gave his second son the bracelet from last year's win. If he can get a second win in the same game, he will give the bracelet to his daughter.
He stated that he always promises to give his kids the trophy if he wins. For WPT it's a trophy, and for the World Series of Poker it's the bracelets. It is a promise and each time he has managed to earn one. With a grandchild and another coming soon, it is possible to extend his gifts, as long as he keeps winning. He definitely has hopes for getting the PLO event bracelet, but it will take all the skill he has, especially with Scotty Nguyen in the mix, who is a five time bracelet winner.
Check Out Updates from the WSOP
Discovering who is winning at the World Series of Poker tournaments might be just what you want. There are numerous updates that come out each week regarding tournaments, where you can feel as if you were there again and again.