WSOP: Grinder, Polk, and More History Made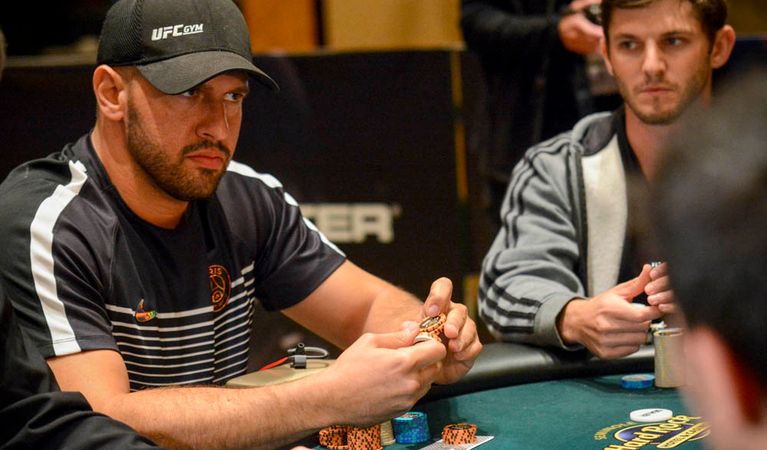 Latest WSOP results for the 49th annual tournament is available. It is easy to find out what happened with events like $37, which is a six-handed pot-limit Omaha game.
Michael Phelps was at a WSOP tournament according to one blogger. Phelps has been quite since the last summer Olympics and it is believed he is probably retiring according to many statements made in Brazil. However, he is still hot press, which is why the blog has gotten attention, as well as other World Series of Poker News.
The Calling the Clock news states that the World Series of Poker update brings Michael Mizrachi and Doyle Brunson to the forefront of the hot news.
Michael Mizrachi is a headliner for this week because of the $50k poker player's championship or PPC. The Grinder won the event, which was the third time Mizrachi was able to win it in a row. Mizrachi got his lead during day two. He defeated John Hennigan and then went head to head to get the $1.2 million first prize. Mizrachi holds the record for most final table appearances. He was at the table for four games and won money each time. It is only in the last three that he has won the game as well.
The runner-up, Hennigan, was at his fourth and final table appearance for the summer according to his statement. He was able to defeat 166 entrants and bank over $414K. He played the game Horse for $10k.
The Grinder is not the only person to be breaking some records for the week. Farhintaj Bonyadi was able to grab the spotlight when she got a bracelet during the Super Seniors Event. She earned over $300k after playing against 2,191 players. Farzad, her boy, has three bracelets. It makes it a family of poker players who enjoy playing.
Jack Effel and his posse handed out bracelets to several people this week, such as Steve Albini's win. Yueqi Zhu, Yaniv Birman, and Michael Addamo are other winners for the week. They may not have as impressive results as the others mentioned above, but they certainly won bracelets and are in the money.
The World Series of Poker is far from over and huge competitions are coming up, so it is important to keep up to date with what is happening.
Las Vegas Tournaments
Discover how fun poker can be if you have never tried to play during a tournament. There are plenty of affordable entries.