Americas Cardroom Rolls Out Blitz Poker for Mobile Gamers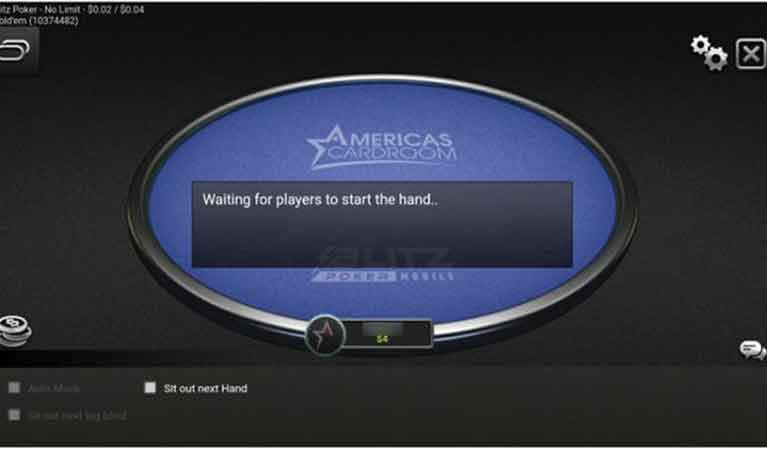 Mobile gamers are in for a treat thanks to the recent launch of a new game option by Americas Cardroom. Blitz Poker Mobile, the operator's new gaming option is set to break the speed limit and bring a whole new vertical to mobile gaming through its unique features and neat mobile-optimized design.
The announcement of the new game option is a welcomed surprise even though it was quite obvious that the company was planning to puff up its portfolio both in the United States and the rest of the world in a bid to attract more customers. Already, the company has built a reputation for itself by for backing a number of great initiatives including massive festivals like the Cub3d series, the Cage Live events which are held in Costa Rica on a monthly basis, the Jackpot Poker even with its insanely huge prize pools as well as the upcoming $5 million guaranteed Venom tournament.
More Details on Blitz Poker Mobile
With Blitz Poker, Americas Cardroom intends to not only introduce a new set of incredible features but also to bring back a number of fan-favorite ones that are reminiscent of the Rush Poker game that was made famous by Full Tilt awhile back.
At its core, Blitz Poker is a unique variation of the no-limit hold'em game that we all know and love with the biggest difference being that players of the game will have the ability to see twice as many hands as they would for a traditional ring game. This means that instead of selecting just a single table to play out, the players of the game will be able to join a much larger player pool.
Also, the players will be able to instantly fold their poor starting hands when they join a pool of players at specified stake levels on 6-Max cash game No Limit Hold'em tables. Once a player folds, they are automatically moved to a new table and dealt a new hand – no more waiting for all the opponents at your table to finish all their hands. With this amazing gaming model, Americas Cardroom delivers a truly exceptional, fast-paced and almost non-stop online poker action that offers a ton of fun and excitement.
Device Compatibility
The amazing Blitz Poker mobile app is now available to download and install on any Android or iOS devices. This, alongside the widely spread out stakes, makes the game accessible to a wide range of gamers with varying bankrolls. Fortunately, the platform is optimized to work exceptionally well across all of the compatible mobile platforms – recent mobile updates will, of course, be a step ahead but the difference in the gaming experience is all subjective.