Kartik Ved Wins Event #64 Of WSOP Online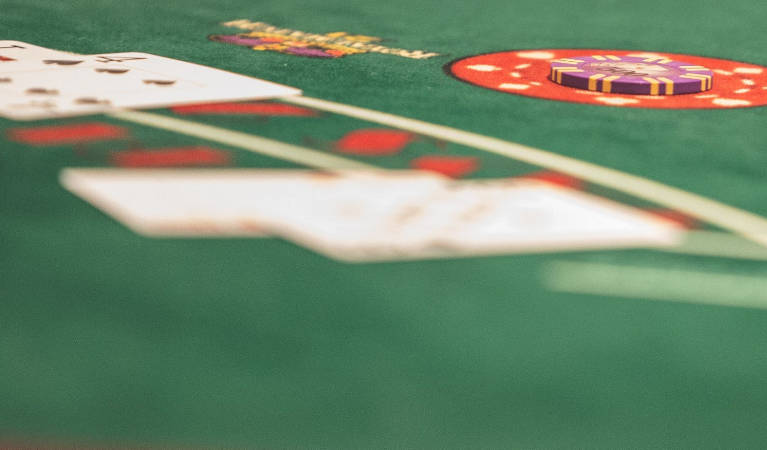 The WSOP Online continues to roll on, and the 64th event of the festival of poker took place over the weekend. The event was the $840 Turbo Bounty No Limit Hold'em, and it was eventually won by Kartik Ved. It lasted for nearly seven hours, as Ved was able to hold off stern competition to claim the golden bracelet with success in the event.
Ved was able to take home a lucrative prize of $131,461 in prize money for topping the standings, while he also took home $100,000 in bounty cash after a stunning performance. It was certainly not an easy feat for him, as he was made to work extremely hard to claim the success. He was up against 2,207 other players in the event, but the players quickly fell in the competition.
Huge Competition In Head-To-Head
The final round of the competition was a tense heads-up showdown against Konstantin Maslak. Maslak certainly pushed Ved to his limits, with the heads-up going on for a prolonged period of time, which would have certainly been a surprise for everybody that was watching the event. It looked to be slipping away from Ved doing this round, as Maslak even lead at one point.
Maslak came from behind to take a dramatic lead, and viewers would have been anticipating that this would be the final blow for Ved. However, the Indian wasn't about to give up that easily and came back into the game and took the lead, before he was able to deliver the fatal blow and claim a first golden bracelet. Ved would have certainly been proud of the achievement, as he is the fifth Indian player to win a golden bracelet. The illustrious names that he has joined by claiming a win includes Nipun Java, Abhinav Iyer and Nikita Luther. Ved has now taken his career winnings to $377,989, with $272,000 of that coming during the WSOP Online event.
Remainder Of The Standings
Maslak was able to claim $24,270 in bounty cash from his performance, which meant that he took a total amount of $118,791 in prize money. Meanwhile, Javier Fernandez and Tim West finished third and fourth respectively. Fernandez took $67,961 in regular prize money and $11,534 in bounty cash, which meant that he claimed $79,495 in total. West claimed $56,958, which was made up of $48,865 in regular prize money and $8,094 in bounty cash.
Dan Borlan achieved a fifth placed finish for Moldova in the competition as he claimed $57,982 in total prize money, while Jon Clark was the highest placed British player and claimed $36,793 in total prize cash. Two Brazilian players were next in the standings, as Felipe Ramos and Ricardo Da Silva finished in seventh and eighth respectively. Ramos took home $24,176, while Da Silva claimed $29,944. Gueorgui Gantchev rounded off the top nine in the standings, as the American claimed a total prize allocation of $20,659.
To find out more results from the WSOP Online, click here.