Live Poker Action Returns In One Of The World's Largest Cities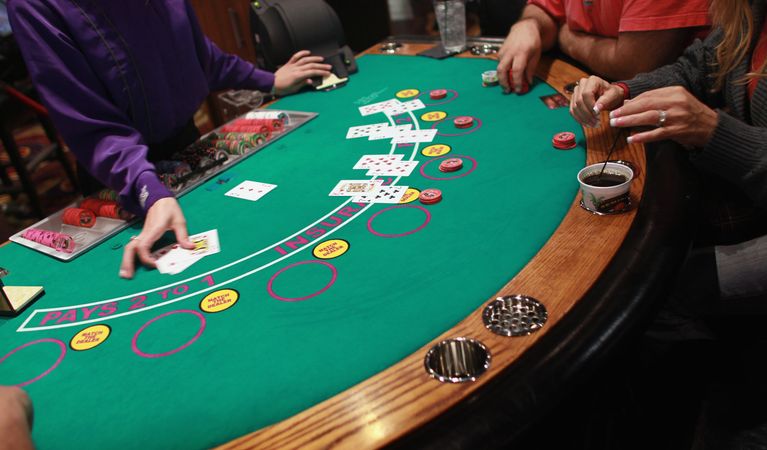 It has been a long wait for poker fans this year, but the world is starting to slowly get back to normal. There would have been great disappointment for poker fans as they were forced to wait for months without entering a land-based casino due to the regulations that were in place, but those measures are slowly beginning to ease for players of the famous game.
Las Vegas has already began to re-open its doors to customers looking to play some of their favourite poker games, but there are certain measures in place. For instance, players will have to have temperatures checks when they enter the casino and must also wear a mask when they can. There will also be limited contact between players and croupiers, with fewer players sitting on tables.
London Welcomes Live Poker Return
Gamblers in the United Kingdom have been forced to wait a long time until they could re-enter a casino, as bars and restaurants have been open for over a month now. However, the green light was finally given the government last week as they pressed ahead with opening casinos for the first time since lockdown began. One of the first casinos to open its doors to its adoring customers was The Poker Room.
The establishment, which was previously called The Vic, revealed over the weekend that they would be opening their doors for the first time since measures were lifted on the 18th August. It would be a welcome sight for fans, as it is the first time in nearly five months that the casino will be open. Casinos along with every non-essential shop and bar was closed on the 23rd March as the government tried to combat the spread of COVD-19. The Vic wasn't the only casino that was hopeful of opening recently, as Grosvenor Casinos were hopeful of opening on American Independence Day.
Grosvenor Casino Opens Its Doors Again
Unfortunately they were unable to stick with the date due to the measures that were in place by the government, but they did post an update for their customers over the weekend. The casino revealed that it would be opening its doors again for casino fans of the 14th August. However, players would need to wait a while longer to play poker, as only casino table games and slots were available to visitors at the casino.
The Vic will also not have been the first casino in the UK to offer cash games on poker either, as it was revealed that another London casino may have offered this first. It was revealed on social media that The Hippodrome Casino in London has been offering poker since the 15th August. A picture of the action was shared on social media, which showed players following the measures in place to remain safe. Among those was protective screens and face masks. There was also limited people sitting at the tables while they were playing.