Las Vegas Casinos Reveal When They Expect To Re-Open Their Doors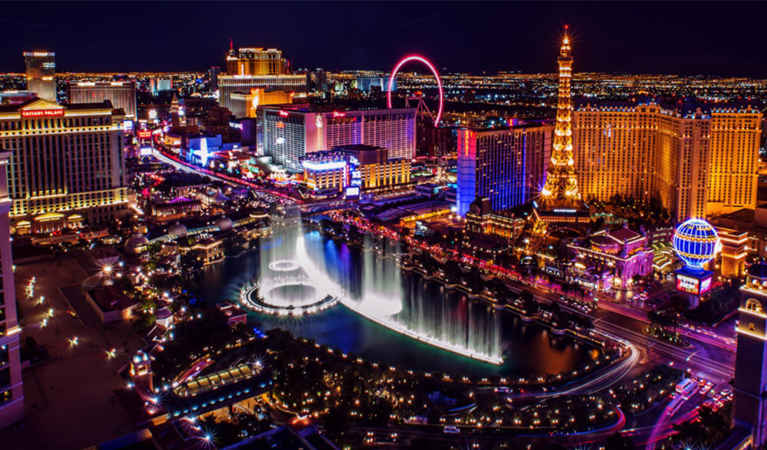 The world of poker has been rocked by the coronavirus pandemic, with many of the leading land-based casinos having been forced to close due to the pandemic. However, there could be light at the end of the tunnel judging by the announcement made by the Nevada governor. Steve Sisolak has admitted that casinos in Sin City would begin to re-open their doors in just a few weeks, with June 4th having been revealed as when casinos in the famous city could re-open.
However, the news has been greeted with hesitance, as fans have since been warned that this date may not actually be when casinos finally re-open their doors for good. The Nevada Gaming Control Board has revealed that the 31 card rooms in the city may not re-open as we know it, as health and safety measures must be followed to ensure that there isn't a second wave of the virus.
What Did The NGCB Reveal?
The regulations that all casinos must follow in order to open are extensive, with most extensive guideline meaning that only four players will be able to play poker at one time. Due to that form of the game not being popular in the slightest, then it could mean that poker may noy actually re-open at all. That means that some casinos around Vegas may not have poker games available until the NGCB relax their rules.
That is certainly the feeling from some of the biggest casinos in the city, with Wynn and Station Casino both revealing that they wouldn't be opening their poker rooms at the same time at s their casinos. That is the same as MGM Resorts, who have revealed that their six card rooms will not be re-opening as many would have hoped.
What Will Be Different About The Games?
The announcement on Friday by the governor does mean that some casinos will choose to re-open their doors, with there will be a number of precautionary measures that must be followed to ensure that the health and safety of the players are respected. The biggest factor that casinos will need to follow is the number of players that will be playing games at one time. There will only be three players per game in blackjack, while only four and six players will be able to sit around the table for roulette and craps respectively.
All members of staff working at the casinos will also have to wear face masks, and also have to adhere to social distancing where possible. Thermal cameras will be used in some of the casnos, to help find customers that have a high temperature. As well as that, there will also be hand sanitizer stations scattered around the casinos. Casinos will also be emptier, as they will only be able to reach half of their capacity over the coming months. This will be the same until it is officially announced that the state are moving into their phase.