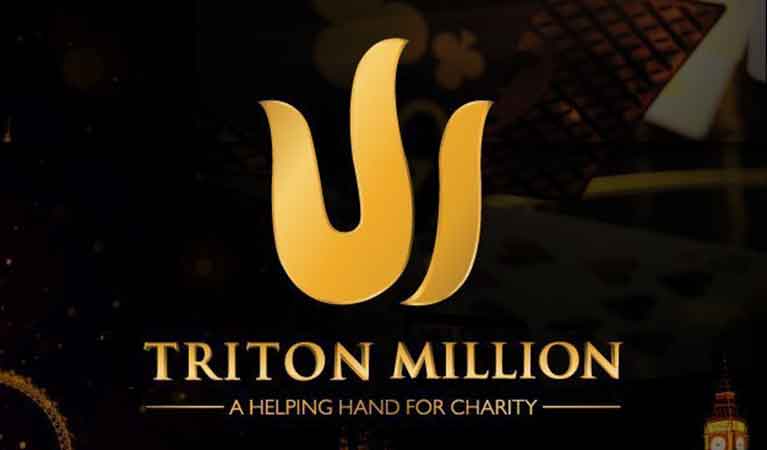 In a few weeks (August 1), Triton Poker will be offering something new and different at the London Hilton on Park Lane. This will be the Triton Million: A Helping Hand for Charity which is going to be the most expensive poker tournament on the planet with a buy-in of £1,050,000 (USD 1.3 million). As the date for the massive tournament draws nearer, Triton has recently confirmed that a total of 22 players have already signed up to compete in the high-profile poker tournament with more expected to sign up in coming weeks.
The Confirmed Players
Paul Phua – Tom Dwan
Richard Yong – Daniel 'Jungleman' Cates
Stanley Choi – David Peters
Wai Kin Yong – Rui Cao
Bobby Baldwin – Jason Koon
Cary Katz – Bryn Kenney
Kiang Yu – Mikita Badziakouski
Ivan Leow – Timofey Kuznetsov
Rob Yong – Sam Trickett
Alfred De Carolis – Stephen Chidwick
Rick Salomon – TBA
Sun Yaqi – TBA
Needless to say, each of these players hopes that by August 3 they will be the winners of one of the biggest prizes in the history of poker, that is, in addition to going down in history as some of the most memorable personalities in the world of poker. Unfortunately, not just anyone will be able to participate in the event not just because of the incredibly high buy-in but also because it is an invite-only tournament with the invitees being wealthy business people and recreational poker players. The idea of having only the super-rich participating in the event was very innovative and well thought-out – it resulted in the most evenly-balanced $1 million buy-in tournament in history.
Now, since it is a freezeout, any player is capable of winning it. Even so, Bryn Kenney is definitely set to start as one of the favorites especially considering that he has already earned a whopping $9.2 million in live tournament winnings since the year began. Still, as confident as he may be, he will still have to play to overtake and stay ahead of some other outstanding poker players such as Justin Bonomo, David Peters and Sam Trickett.
Evidently, the Triton Million event is going to be every bit as action-packed as expected. There non-pro poker players that are set to participate are also just as good as their professional counterparts which means that there will be some mind-blowing action when the event finally rolls around on August 1.
As its name suggests, the poker tournament is mainly aimed at funding certain charities. Some of the charities that will be beneficiaries of the tournament include Credit One World Charity Foundation, Caring for Children Foundation, Raising for Effective Giving (REG), and Healthy Hong Kong. For each buy-in, £50,000 will be donated to one of these charities.