Justin Bonomo Wins HKD 250,000 Short Deck Ante-Only Event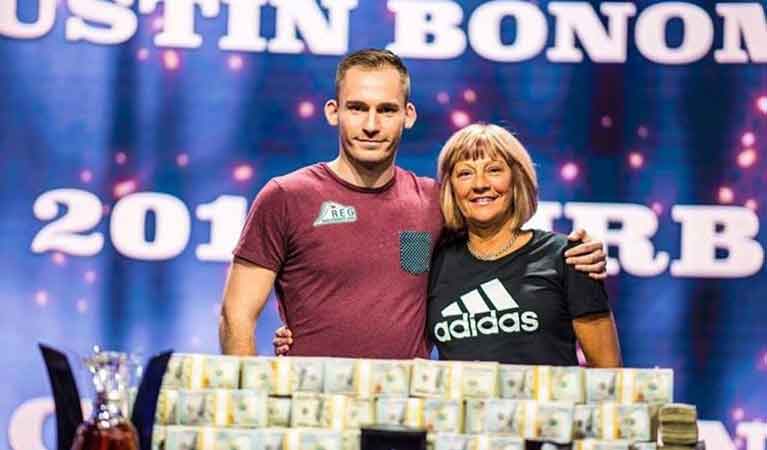 Justin Bonomo has recently made headlines for winning his very first live tournament cash in a short deck tournament – this was the HKD 250,000 Short Deck Ante-Only Event at the massive 2018 Triton Poker Super High Roller Series Jeju at the luxurious Landing Casino. The poker pro walked away with a whopping $586,114 or HKD 4,600,000 by outlasting a total of 65 entries, 28 of which were reentries. This created a huge prize pool of HKD 15,275,000 which is equivalent to $1,946,281 making it one of the more lucrative tournaments that have gone down this year.
2018 was a banner year for Justin Bonomo after he managed to win a record of over $25 million in live tournament earnings which further extended his lead on the highly-acclaimed and luxurious The Hendon Mob All Time Money List. His big win this year brings his total tournament earnings to a little over $44.6 million – he currently tops the leaderboard with Daniel Negreanu, the runners up, coming in at about $5 million less with just a little over $39.8 million in tournament earnings.
The Outcomes
Place     Player     Country     Prize in HKD     Prize in USD
1         Justin Bonomo     United States    HKD 4,600,000        $586,114
2        Yue Wei Hsiang                Malaysia              HKD 3,300,000       $420,473
3        Sergey Lebedev                Russia                   HKD 2,140,000       $272,671
4         David Benefield                United States     HKD 1,620,000        $206,414
5         Choon Siow                       Malaysia              HKD 1,250,000        $159,270
6         Ying Lin Chua                   Malyasia              HKD 975,000          $124,231
7          Ben Lamb                         United States     HKD 780,000            $99,385
8          John Juanda                      Indonesia            HKD 610,000           $77,724
In a tweet posted shortly after his huge win, Justin Bonomo expressed his delight with the win which he apparently found to be a little of a surprise due to his lack of experience in short deck poker.
"I'm super happy to have won this obviously. A lot of people at the table had a lot of experience of short deck. For me, a lot of the spots were new, and I had to figure them out as I went along. Some decisions I just ended up guessing," he wrote.
He also said he found the game to be fun and exciting to play perhaps because of the game's dynamic puzzle aspect which, while stressful, makes for an extremely fast-paced and engaging gaming experience.
Buoyed by his success in the last year, Bonomo's 2019 has definitely picked up at the right pace – the year started with him making it two final tables and nabbing an outright win at the 2019 PCA. As such, even though replicating his success in 2018 will certainly be an uphill task, he is off to a great start which will be great going forward especially because he plans to continue playing at more short deck tournaments over the next few months.