OneTimePoker (OTP) Unveils " Become A Pro" Promotion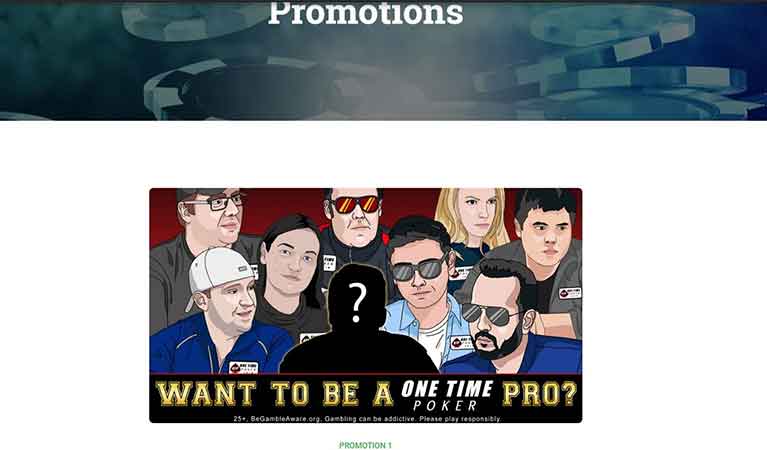 OneTimePoker (OTP) has finally officially launched on the Microgaming Poker Network (MPN) and with the launch, the gaming platform is giving its customers the chances to become one of its Pro Ambassadors. Dubbed as the "Become A Pro" promotion, the novel campaign is not only geared at attracting more consumers to the site and its games but also at showing the prowess of its accomplished and experienced management team.
For the "Become A Pro" promotion, the participating players will be evaluated by an independent panel after which three lucky players will be selected and awarded Pro Ambassador contracts. Are these contracts any good? Well, they are the same exact contracts that the current OneTime Poker pro ambassadors have in place – so they are pretty lucrative.
To participate in the promotion which will be running as from March 7 through to the end of April all the players will need to do is to sign up on their websites and follow all the necessary instructions that will come after. There is a lot to look forward to in this regard especially because it is arguably going to be one of the most unique and exciting poker competitions in years.
More on OneTimePoker
The poker platform was founded a few years back by a Jeff Maxon, Randall Kasper, and Casey Jarzabek and it is currently managed by Anthony who is the former chief executive of the Merge Gaming Network. In addition to that, the company boasts of one of the very best ambassador teams which is led by Danny Noseworthy, one of the greatest Canadian poker pros.
Pulling off promotion of such a caliber as "Become A Pro" definitely requires a lot of might in both the gaming and business aspects of the company. Fortunately, OTP has a lot of experience in both verticals – it already operates two online casinos, one external one that features a full array of slots and table games as well as another one built right into the client.
The company's main intention with the brand-new promotion is to promote and facilitate a sense of community among the players. At its core, the "Become A Pro" promotion is all about player recognition and inclusion. There is no better way to do this than to have the customers be a part of the team while at the same time rewarding the ones who stand out.
The founders of the company are all industry experts with a unique set of vital skills and experience that are going to make the platform a hit both across the globe. By involving the players, the experience will definitely receive a boost that will set it apart from its competitors.