PokerStars Launches Short Deck Online Cash Game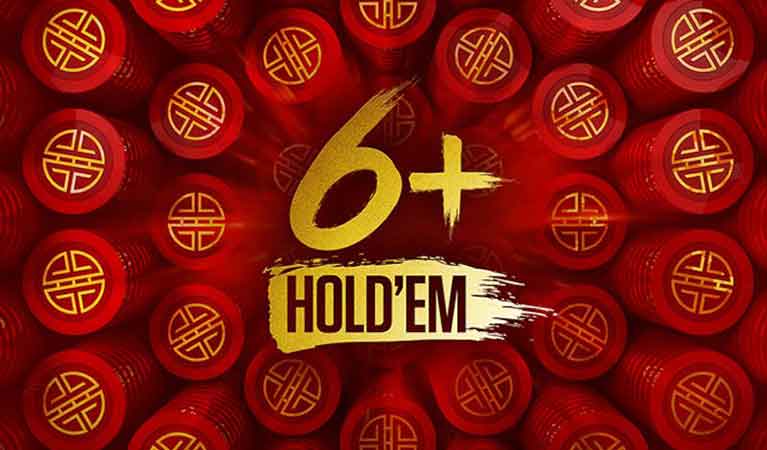 In a bid to keep up with the latest gaming trends and stay at the top of the industry, PokerStars is now offering Six Plus Hold'em, the hottest and one of the latest poker games around. The online poker operator rolled outs its own version of the game which is also referred to as Short Deck Poker in Estonia, Denmark and for free-play with a global launch expected to follow shortly after. Short Deck Poker has been growing rapidly in popularity primarily because of the new strategies the game involves as well as the action-packed nature of the gameplay.
Even though PokerStars is a little late to the Six Plus Hold'em party, the company has tried to make its version of the game its own by referring to it as 6+ Hold'em instead of Six Plus Hold'em. In addition to this, PokerStars has even created a new "6+" tab on the PokerStars lobby to make it easier for players to find the game. This just shows just how lucrative the game is and the company does not intend to let this golden opportunity go by just like that.
How It Is Played
When playing Short Deck poker, all the cards numbered two to five are removed leaving only 36 cards in the deck which results in several changes to the game's hand frequencies and ranking. A different blind structure, as well as new strategy and dynamics, are also adopted due to this.
The biggest difference between regular no-limit hold'em games and short deck poker lies in the hand rankings where a flush beats a full house. Since the fives and deuces are absent from the deck in Short Deck poker, the flushes become even harder to hit. However, sets happen more often due to the presence of only nine card ranks. In both regular hold'em and short deck poker, an ace can be high or low – however, when played low, the aces act like a 5 and therefore in short deck, the lowest straight will be A-6-7-8-9.
Owing to this short structure Six Plus Hold'em has gained a lot of popularity in the high-stakes community with famous high rollers like Phil Ivey and Tom Dwan being some of the players who play it. It has even already been featured in such tournaments as the Triton Super High Roller Jeju. Even though the game has largely been associated with high rollers, there have been efforts to avail the games to players of every bankroll, an opportunity that PokerStars has since started exploiting with the launch of its own version of the games. 6+ Hold'em will definitely appeal to a wider range of poker players all across the globe mainly because it allows them to enjoy playing at affordable stakes.