Japan To Host Its First-Ever APT Event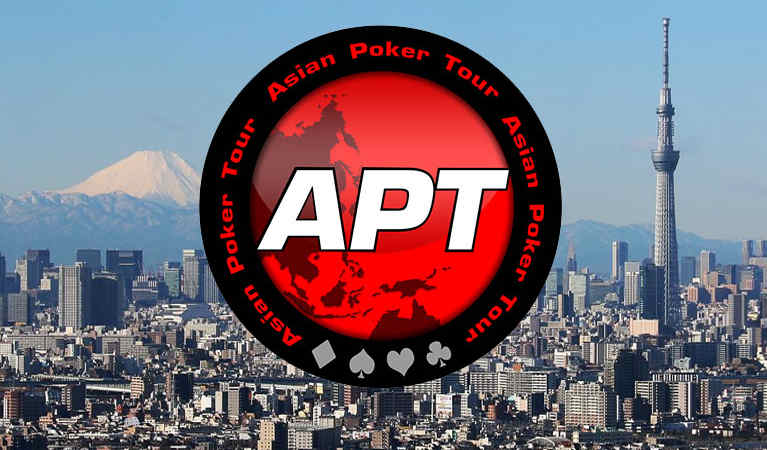 For the first time ever, Japan will be hosting an Asian Poker Tour event. The APT Tokyo will take place in February 2019, offering players from Asia to compete for the chance to earn some very generous prizes.
Awarding Buy-ins Instead of Cash
The APT Tokyo will take place at the Casino Stadium Tokyo. It will be the first poker tournament to be held in the country, announced only a few months after the Japanese government legalized casino gambling.
The interesting thing about this event is that it won't have cash prizes on offer. Winners of the 8 events in at the APT Tokyo will receive entry packages into the APT Philippines tournament. For example, the winner of the Main Event will receive entry into the 2019 APT Philippines Main Event ($1000), Championships Event ($2100) and High Rollers Event ($2100) along with airfare and hotel accommodation.
There are 8 events that will be held over the course of two weekends in February. There is a wide range of buy-ins available, from $90 all the way up to over $2000. This means that players at various stages of their poker careers and can join in on the poker action and vie for their chance to earn entry into the prestigious APT Philippines tournament.
An Interesting Choice of Location
For years now, all types of gambling have been illegal in Japan, even online poker. It was only recently that the Japanese government decided to allow large casino resorts to be opened in three locations across the country. The bill was highly debated, as there were concerns about problem gambling rates but the law was finally passed in June 2018.
During the negotiation stages, a number of strange ideas were suggested. For example, some lawmakers wanted to ban poker from being played in the casino resorts while others didn't mind having poker but wanted to ban friends from sitting at the same poker tables. Eventually, these suggestions were ruled out and regular poker – without any caveats – was permitted.
The idea behind opening up casino resorts is to attract more tourists to the country. Lawmakers believe that these new venues will attract wealthier visitors and bring in much more revenue for the local government. It is also interesting that a ¥6,000 entry fee will be charged to local residents that want to visit the casino. Any tourists that enter can do so for free.
Since casino resorts will soon be opening up across Japan, hosting the country's first-ever poker tournament seems to be a very wise idea. The APT Tokyo is sure to put Japan on the map as a top gaming destination and grab the attention of poker players around the world.