WSOP Main Event 2022 Almost Attracts Record-Breaking Field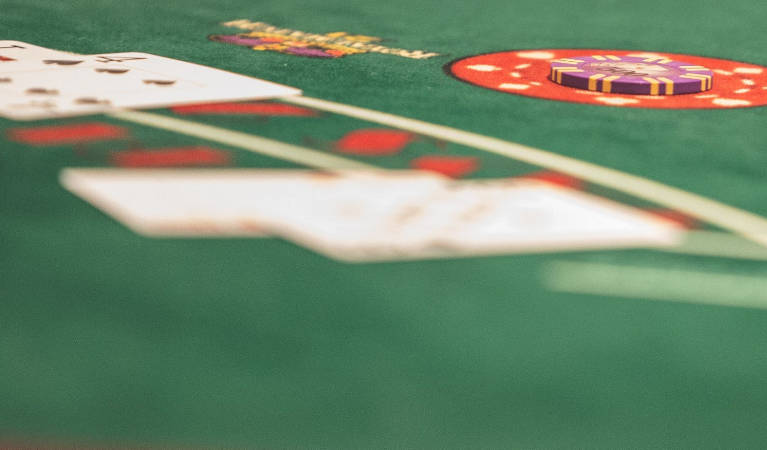 The biggest event of the World Series of Poker is nearly here, as the WSOP Main Event is quickly approaching. It promises to be one of the most exciting editions of the event in recent times, as it has attracted one of the biggest fields that we have ever seen in the history of the competition.
That was highlighted over the weekend, as the competition almost broke the record for drawing the biggest field in its long history. However, it just fell short of breaking the record, as it is instead the second-biggest tournament in the history of the WSOP.
Near-Record Breaking Numbers Set To Compete
It has already been an incredibly busy year in terms of the WSOP events that have been staged. But, the WSOP Main Event is constantly the event that attracts the biggest players in the world. That is no different this year, as the competition has attracted a field of 8,663 players. It is a massive rise on the number of players that were involved in 2019, and is the second-biggest draw in the history of the event.
The size of the field means that the prize fund for the winner will stand at a staggering $10 million. Meanwhile, the player that finishes in second place overall will take home $6 million. However, the sheer size of the field for the featured race of the WSOP shows that it's hard to argue against the fact that poker is once again reaching ultra-high levels of popularity. That can only be good for the sector as a whole, as more players will mean bigger prize funds for the players involved. Therefore, every player involved will be delighted with how the popularity of the event has increased once again.
2006 Remains Outright Record Holder
One man that will likely be happier than most that this year's event wasn't able to break the record is Jamie Gold. Gold was the winner of the Main Event in 2006, as he capped the event that year with a massive $12 million pay day. That remains the biggest ever win in the Main Event, as a huge field of players competed in the competition.
That year's event came at the height of the poker boom, but it could be argued that a second boom may soon be on its way given the number of players involved in the competition this year.