Things Are Heating Up at Triton Poker Montenegro in Its Fifth Day of Action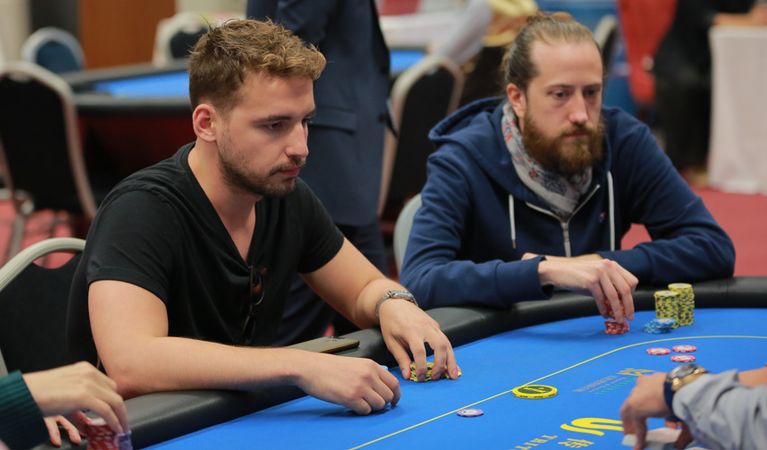 On day five the action has rolled in as a total of nine players have reached the final table for the HKD (Hong Kong Dollars) 1 000 000 minimum buy-in table that is being manned by Steffen Sontheimer. Interestingly enough, last year's champion has joined the ranks as well, let's see how Manig Loeser holds up.
Tension Is on Fire
The tension is palpable with few poker players having time to engage with the press, it almost seems as if they are chained to their seats. Rui Cao is one of the main poker players, well high stakes players, in the business at the moment and has been playing all through France, and recently decided to jet on over to Macau to see whether all the hype is worth it. Well, Rui Cao has dove head first and played at the high stakes tables for the past week, it seems he just can't get enough. Evidently, there is something to all the talk, after all.
Just yesterday all of Rui Cao's hard work paid off when he made it into the HKD 1 000 000 Triton Poker Series Main Event main tournament. With only hours to spare he will head into a game where he will be competing for a US 2 500 000 cash prize.
How to Prepare for High Stakes
So you might be wondering how someone mentally prepares themselves for a full-on high stakes poker game worth a total of US$2 500 000, well it seems that you should jump into a €1 000 000 high stakes cash buy-in game with some of the greats, including none other than Phil Ivey and Jason Koon.
Yet, one can imagine that all of these poker players need time to do other things, like sleep and eat and run on the beach, well at least that's what we imagine they might be doing. However, it seems that many of these poker players whose love of gaming seems to stem from computer and PlayStation or Xbox gaming, would rather play more games.
Everybody is keen to know what is the player's minds, motivations, and life goals, after all, what do they plan to do with the millions of dollars one of them will ultimately be winning in a matter of hours. However, to get them to take a break from the tables is harder than getting ice to freeze in the Sahara and unfortunately, most do not yet have the answers to those questions for themselves.
Nevertheless, we can't wait to see who ends up on top of the HKD 1 000 000 Triton Poker Series Main Event.