Golden Nugget Poker Tournament Guarantees $1.7 Million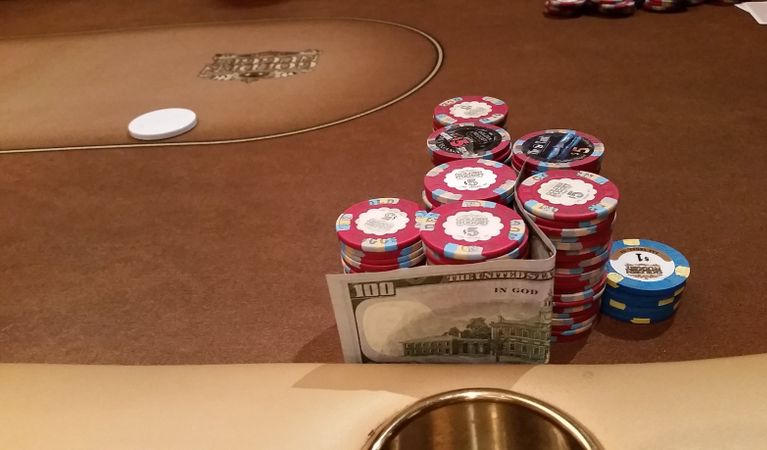 Shao wins big with the PartyPoker Live Millions. Sam Greenwood recently took high stakes win. Who will be next with the upcoming tournaments? Who might win the Golden Nugget Tourney? These are all good questions, which require us to wait and see.
The Golden Nugget is trying to attract poker players with their Grand Poker Series. It is the eleventh annual tournament, running from May 29 to July 3, 2018. It will have a guaranteed win of $1.7 million. The series is popular given its long standing as a Las Vegas May tourney. Summer vacationers who might come to Las Vegas a bit early will not find anything different about their favorite poker tournament.
The guaranteed $1.7 million will certainly draw a large crowd, considering there are eighty-four events to participate in from May 29 through July 3, 2018. The Golden Nugget Grand Poker Series will contain NLHE, non-hold'em games, and mixed games. They also have Omaha eight or better, Horse, and Pot-limit Omaha on the schedule. Players can enjoy no-limit deuce to seven single draw events, and plenty of other games.
The Grand Poker Series has grown each year with more players attending. In 2015, just over 7,500 people came to Downtown Vegas's Golden Nugget, and that nearly doubled in 2016. It doubled again for 2017, with 57 events to enjoy.
In June, almost every day there is an event with $150 buy-in. These games have a guaranteed win of $20,000. The $150,000 guaranteed win tournament will run from May 31 to June 2. It has a buy-in of $150. The same event last year had over 2,500 players and a prize pool that gained over $280,000.
There is an additional tournament called "Bar Poker Open Invitational" which starts June 11 and ends June 14. Four senior tourneys, with one that is a high roller event starting with $1,000 buy-in is another option.
Plenty of games are scheduled for the two month period. It will be interesting to see who wins and loses, and who might go home a very wealthy person after buying in for $150. Whether one goes at the end of May or in the hottest month of July, there will be fun.
Golden Nugget Glory
The Golden Nugget was listed in CNN Travel's 12 Best Casinos in Las Vegas list. The Golden Nugget has been an icon in Las Vegas for decades. It continues to bring in customers with its tournaments, hotel, and casino floor.