Toby Lewis Talks About 2018 Poker Wins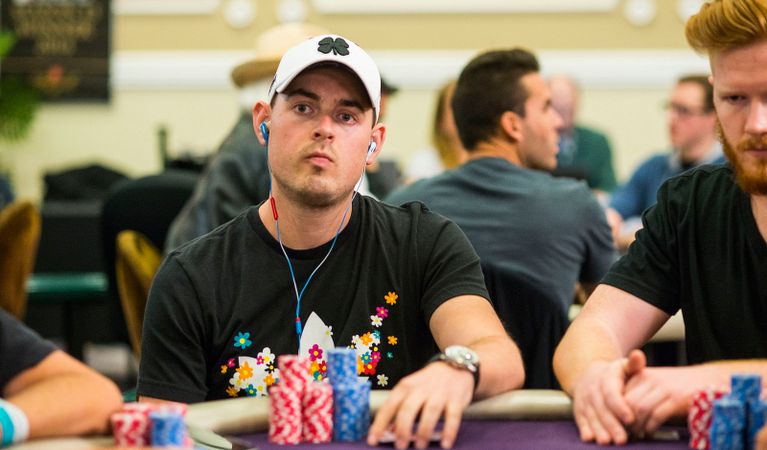 Shao, Greenwood, Negreanu are just three people that have had success in 2018 with various tournaments and look forward to more poker wins as the summer approaches. Toby Lewis is up for contender of the year, and he recently interviewed about his start to 2018.
Brit Poker Pro
Toby Lewis takes part in the Pokerstars Live, Partypoker Live, 888Live, and other circuits. Larry Greenberg took the win at the Bellagio, which has not stopped Toby Lewis from approaching the year with verve.
The Brit poker player won the Aussie Millions Main Event and placed second at the LA Poker Classic. He has started out at the top and continued to remain near or on the top with his wins.
Toby Lewis is 28 and from South Hampton, England.
The first win of the year, at the Aussie Millions Main Event, Toby was against 800 other players. He emerged with the win and over $1.1 million in winnings. Before a month was over, he placed second at the WPT LA Poker Classic. The main event second place win netted him $600k. The two big wins places him on top of the Card Player of the Year standings, a lead he continued to hold for the last few months. He was knocked down to third after the recent round of poker wins.
He was interviewed for his background. Toby stated when he was a kid he saw poker online; then he started playing home games when he would get done with school or playing golf. He was about 16 or 17 at the time. When he turned 18 and was able to go to a casino, Toby Lewis headed to South Hampton. He started playing poker, loved it, and thoroughly got into the strategy of the game.
When he started, he didn't win, but he enjoyed the fun. In 2010, he was able to go to the European Poker Tour Vilamoura and took the win. He'd been playing for a few years, professionally by then, and was gradually getting into more tournaments. Most of the games were local to the UK, so nothing as grand as the EPT, until 2010.
Lewis admitted in the first five years, he would play a game whenever and wherever he could, but he has scaled back his playing, with more studying, and he picks tournaments based on how enjoyable he believes they may be, instead of based on the money.