PokerStars to Kick Off SCOOP in India on May 13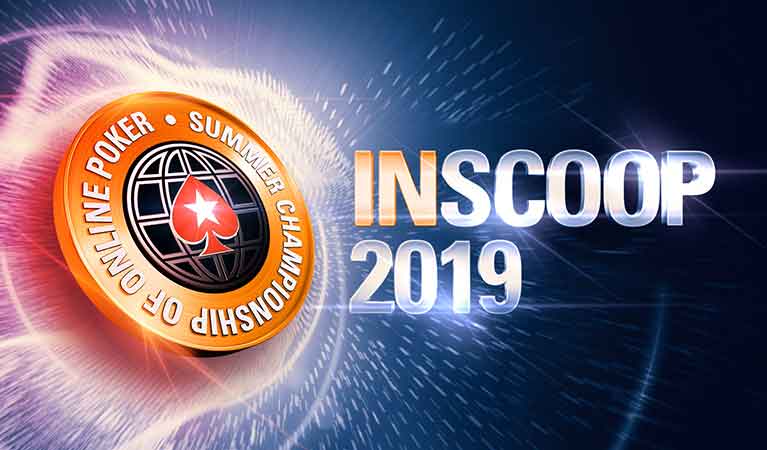 Leading online poker company, PokerStars has recently announced that it will be running its third online poker tournament series in India. Officially referred to as the India Summer Championship of Online Poker or INSCOOP, the poker tournament is set to feature a total of 92 multi-tournament events spread out across a two-week period that starts on May 13.
INSCOOP promised a total of 4.16 Crore ($596,480) in guaranteed prizes which makes it the online company's biggest online poker tournament since it ventured into the country a little over a year ago. With the average guarantee currently standing at 4.5 LAC ($6450), the tournament series is part of PokerStars India's bid to push the boundaries in the nascent but rapidly growing online gambling poker in India.
The Highlights
Perhaps the biggest highlight of the INSCOOP tournament series will be the 1 Crore ($143,370) guaranteed Main Event that has been dubbed "The Mammoth". This will be PokerStars India first-ever eight-figure guarantee and will carry a buy-in of INR 5500 ($78.85). It will be played as a Phased freezeout event with a total of 15 flights running all through the series.
The Mammoth aside, INSCOOP will also be offering a variety of different formats including a decent number of re-entries and freezeouts, hypers, rebuys with add-ons and progressive knockout (PKO) tournaments. In addition to that, the poker players who will participate will also be pitted against each other on the tables of PokerStars' novelty poker formats such as Bubble Rush, 3-Stack and Win the Button among others. All of these will be played as No Limit Hold'em with the buy-ins ranging from as little as INR 330 ($4.73) to INR 12,000 ($172).
Among all the other events that have lined up, there is a good number that will be offering large prize pools. Also, each day during the two-week run of the tournament series will feature a special event that guarantees at least 10 LAC ($14,340).
The Poker Tournament Boom in India
Such tournaments as INSCOOP are among some of the factors that validate the fact that the online poker industry in the country is growing quite fast. Already, the country has a few established online poker platforms including Spartan Poker, PokerRaj, and Adda52 that are shaping various elements of the market. PokerStars and other new players in the Indian online poker market are set to propel the growth of the industry even further.
Poker is considered to be both a sport and a source of income for many and this makes branded events such as INSCOOP a great way of pushing the poker agenda even further.