Party Poker Running Added Satellites Value for KO Series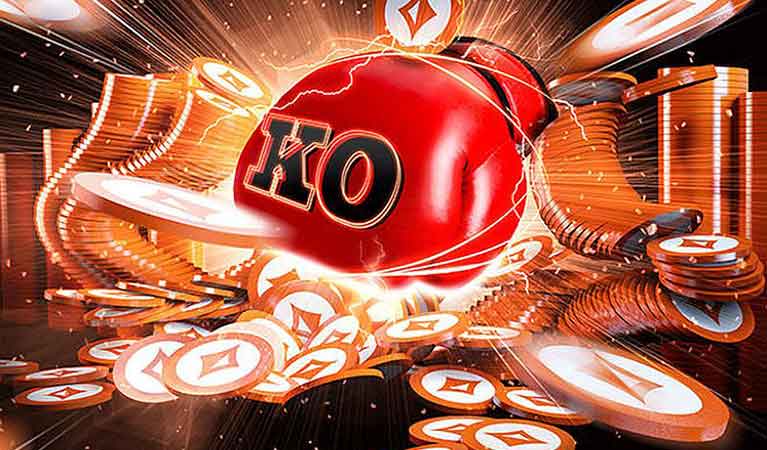 Since Sunday, January 27, Party Poker has been running added value satellites for its forthcoming KO Series while at the same time offering gamers an incentive to play KO Series & Go Jackpot Games. The KO Series will go live on Sunday, February 3 and for the next two weeks after that, the players will be facing off against each other for a shot at a share of the $15 million prize money – the competition will involve a little over four hundred events divided into six buy-in categories. The special "added value" satellites that Party Poker will be hosting will be giving away over $350,000 in KO Series entry tickets which is part of the online poker operator's plan to help more players to qualify for the higher buy-in events.
These added value sites will be strictly complementary to the existing satellite schedule and will take place every day at 5:00 pm and 9:00 pm from Monday to Saturday – on Sunday, they will run at 3:00 pm and 5:00 pm. Also worth noting is the fact that the number of added tickets will vary depending on the day of the week as well as the time of the days with the most lucrative ones being the ones that will be held during the peak hours of the weekend.
Party Poker satellites all offer a guaranteed number of tickets as prizes but the guarantee is calculated based on the number of players that are likely to participate in the satellite. value added satellites, on the other hand, involves Party Poker adding a fixed number of tickets to what would be generated by buy-ins.
What to Look Out For
One of the highlights of the new KO Series is the $55.00 buy-in added value satellite that Party Poker will host on Sunday, February 17 – fifty $530 tickets will be added to the prize pool for this particular satellite event. Winning one of these tickets will give a player the opportunity to enter the $500,000 guaranteed KO Series Main Event that will also go down on the same day.
For players who are not willing to shell out $55.00, Party Poker will be running several feeder satellites all through with buy-ins starting from as low as $5.50. Players will, however, needed to pick the time to play a feeder satellite carefully if they expect the added value that they offer.
In summary, with the tournaments boasting of up to six different buy-in levels, the KO Series has something for every kind of player. In addition to that, players will also be allowed to choose from a decent range of formats beginning from very the action-packed hyper-turbo games to the rather slow deepstack games.