Is Michigan Online Poker Still Possible in 2018?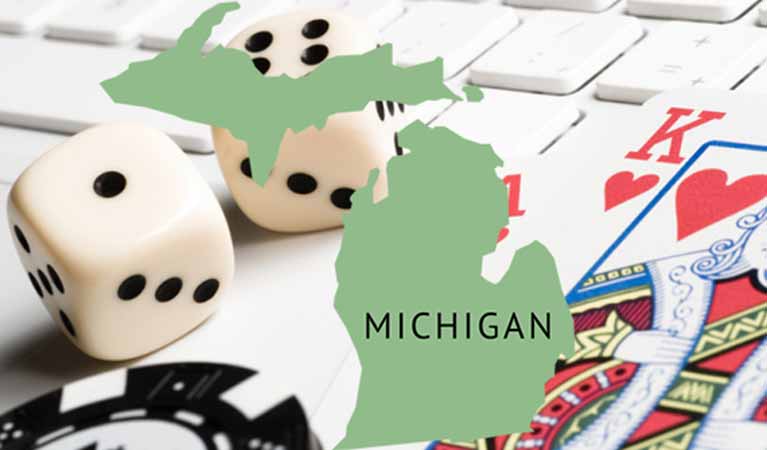 It is well over half a decade since online poker made its return to the United States but up until now, only three states have managed to launch their internet gaming industries. Pennsylvania, the next in line, is almost launching its online poker industry which will make it the fourth state to do so. Even so, just four states are still a relatively small number especially considering that the unregulated or underground online poker market is still thriving in many other states. Things have even gotten worse now that all the buzz is about sports betting following the May Supreme Court ruling that lifted the federal ban on sports betting – online poker has thus been sidelined by so many states.
However, Michigan State Representative Brandt Iden is still confident about the chances the online poker has in the state and he has been working extra hard towards a future where there will be legal and regulated online gambling in Michigan, hopefully as soon as this month.
The State Representative has been pushing House Bill 4926 for a quite a long time now – he introduced it in September 2017 before it eventually got through to the committee. He hoped to have the online poker bill pass through the House by last year's Thanksgiving but this bid failed, unfortunately. Thankfully, the bill was carried over to this year and he was therefore not forced to start the tedious process all over again.
Better Chances This Year?
So far, 2018 proved to be more successful for Iden's bid – the bill got through the House in June but it, of course, needs to be passed by the full Senate before it is finally signed off by the Governor. With only three weeks left till the end of the year, there is so much at stake here, especially when compared to last year. For instance, this time, the bill will not be rolled over to 2019 since bills do not carry over to odd-number years in the state of Michigan.
Also, bills can only be effectively alive for two years which means that if the bill fails to reach its goals, Brandt Iden will have to start over next year. This does not in any way eliminate the possibility of having online poker legalized in the state at some point in the future but starting over will definitely be an uphill task.
Now that the bill has already passed the House, all that remains is for Iden to do is to wait and see what the Senate does with the bill.
"Being in front of his committee is a positive," Iden said. "Having the Senate majority leader oversee how these bills are handled is important for the legislation because getting his blessing is critical to get passage."
The State Representative may probably be speaking to various Michigan state Senators but ultimately, he does not have much to do with the process anymore.