WSOP Bracelet Winner James Meehan Passes Away at Age 66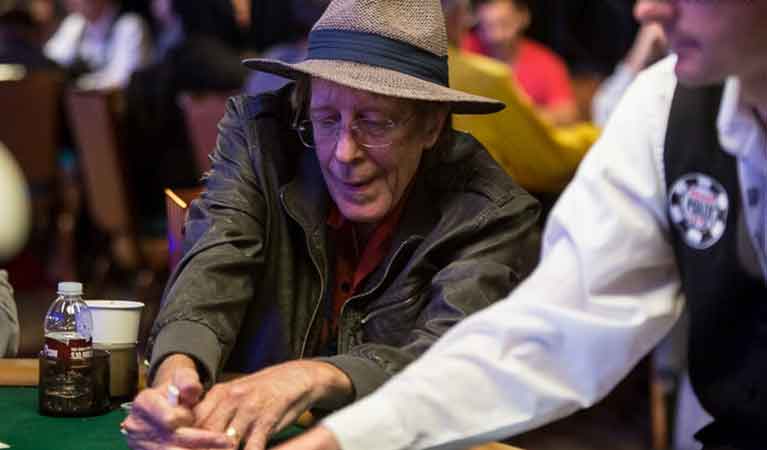 The poker community has lost ones of its Midwestern United States legends after James Michael Meehan, better known as "Minneapolis Jim", passed away on December 6, 2018. The poker legend is survived by his four sons and six grandchildren, as well as thousands of fans in the poker community.
Like many other poker stars of his day, Minneapolis Jim started playing poker in the 1960'. However, before he took up poker fulltime, the Eagan, Minnesota native studies law at the University of Minnesota where he got a bachelor's degree and his J.D before moving on to practice law for 20 years.
Minneapolis Jim's Journey to Poker Stardom
Meehan had been a regular player at a number of World Series of Poker (WSOP) events right before the poker boom went full force in 2003. He had quite a bit of success in this period – this included a runner-up finish to Louis Asmo in 1997's WSOP Event #13: $3,000 Limit Hold'em for a whopping $115,800 as well as third place in 1999's WSOP $2,500 Limit Omaha event for $26,000.
The poker legend won his WSOP bracelet just a few weeks before Chis Moneymaker's fabled 2003 Main Event victory where he beat a field of 407 players to win the 2003 WSOP Event #5: $2,000 No-Limit Hold'em where the top prize was $280,100. This particular win was what made Meehan such a big deal since it effectively added a level of notoriety to him and his signature cowboy hat.
In that same year, he kept the ball rolling when he went on to outlast a field of 626 players to win a WCOOP $530 Limit event for another $78,250. Playing under the screen name "actiondonkey", he became the very first player in history to win both the WCOOP title and a bracelet in the same year. Since then, he has been quite the figure in the online poker scene.
Induction to the Hall of Fame
Even though his poker volume began to fall off significantly in 2005, the poker player continued to play sporadic regional events within and outside Minnesota. These included the 2016 MSPT that was played on Meskwaki Iowa. It was then that he revealed that he had been out of poker, in most part – he, however, continued to attend tournament on occasion.
Minneapolis Jim's respect in the industry was sealed in 2015 when he was inducted into the Poker Hall of Fame. His career in poker had never garnered serious consideration for the Poker Hall of Fame but his exploits at the poker table were more than enough to earn him the induction. RIP Minneapolis Jim!