Win Your Package for the €1M Irish Open Main Event at PokerStars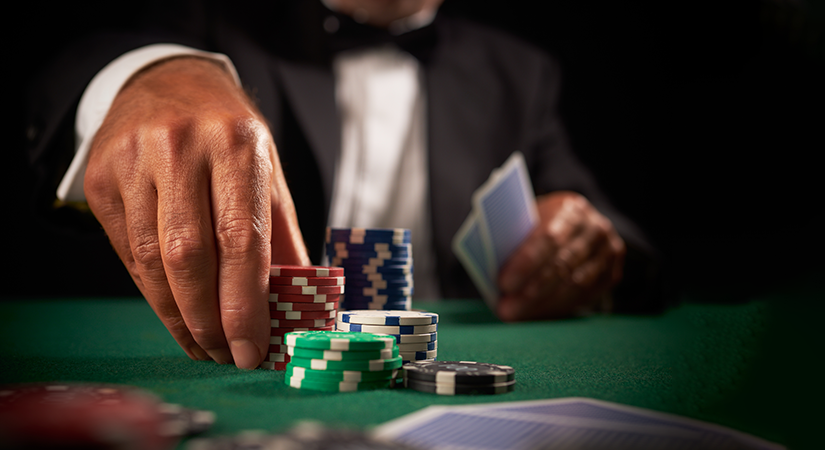 The 2023 Irish Open is just a few months away. Europe's longest-running poker tournaments will begin on April 3rd, with 39 scheduled events. Thanks to PokerStars, one of the best poker sites, you can participate in the battle for the €1 million guaranteed Irish Open Main Event, after 8 days of top-level poker at the Royal Dublin Society, with a buy-in starting at just €1.10.
Every week from now on to the one when the €1 Million guaranteed 2023 Irish Open Main Event starts, PokerStars is giving a chance for its players to win at least 23 Packages, each worth €1 500, which will allow you to head straight to Dublin this April.
As the 2023 Irish Open Main Event will be the first tournament PokerStars is sending players, will you grab this opportunity and be among them?
Package Satellites for the 2023 Irish Open Main Event
Until the Irish Open Main Event kick-off in the first week of April, PokerStars will run two €109 buy-in satellites each week. On Wednesdays, it will be a five-package guaranteed affair, and on Sundays, it will be an eight-package.
If you want to get to Dublin this April for no upfront cost, you can take advantage of the Daily Freerolls offered by PokerStars, from which you get a €1 500 Irish Open Package. These Freebuy tournaments will guarantee at least one €5.50 Irish Open Main Event Ticket, with extra tickets for each €5.50 in the prize pool. Of course, you will have to spend a little more time winning your seat. However, you are putting no money into it. The Daily Freerolls will come with €0.05 rebuys and €0.05 add-ons after the re-buy period.
The bi-weekly €109 satellites can provide you with a €1 500 Irish Open Main Event Package, consisting of €1 150 for the seat and an extra €350 for travel and hotel expenses. The satellites will come with buy-ins starting at €1.10, then €5.50, €11, and €16.50.
PokerStars of all the best poker sites will guarantee 20 Irish Open Main Event Packages in a single day on March 19. So, keep that date in mind to win your way to Dublin.
Irish Open Main Event Seat PokerStars Packages
Every Monday and Friday until the 3rd of April, PokerStars will run €55 buy-in satellites for seats in the Irish Open Main Event. Each day, there will be five €1 500 guaranteed seat-only packages to the Irish Open Main Event.
You can get your way via Freerolls, but you can also take advantage of the feeder satellites with buy-ins of €1.10, €5.50, and €11.
Paddy Power Poker and the Irish Open Satellites
Irish Paddy Power Poker is another of the best online poker sites, which also takes part in the Irish Open Main Event, giving its players a chance to win packages.
Paddy Power Poker offers €50 buy-in satellites, which can bring €1 150 tickets, but also €150 buy-in ones, awarding €2 250 packages.
Sadly, Paddy Power Poker still has not released further details about what these packages include.
Of course, Paddy Power Poker also has feeder satellites, starting at €0.01, €2, and €10, which can get you on the way to Dublin this April.
2023 Irish Open Schedule
As already mentioned, the 2023 Irish Open sets its start on the 3rd of April. The Main event will be held from April 5th to 10th, which can make it one of the biggest Open Main Events ever, with its four flights featured.
The reigning champion of the Irish Open 2022 Edition was Steve O'Dwyer, winning €318 700 of the €1 989 000 prize pool by defeating Kyle Maguire.
| DATE | TIME | EVENT |
| --- | --- | --- |
| Mon 3 Apr | 4:00 p.m. | #1: Championship Event – €350 NLHE 6-Max |
| | 6:00 p.m. | #2: €150 NLHE |
| | 8:00 p.m. | #3: €115 Main Event Satellite |
| | 8:00 p.m. | #4: €530 Satellite to €5,000 High Roller |
| Tue 4 Apr | 2:00 p.m. | #5: Championship Event – €350 NLHE Heads-Up (64 Cap) Round 1 |
| | 4:00 p.m. | #5: Championship Event – €350 NLHE Heads-Up Round 2 |
| | 4:00 p.m. | #6: €530 Satellite to €5,000 High Roller |
| | 4:00 p.m. | #7: €250 The Hendon Mob Championship |
| | 6:00 p.m. | #5: Championship Event – €350 NLHE Heads-Up Round 3 |
| | 6:00 p.m. | #8: €150 PLO Deepstack |
| | 8:00 p.m. | €115 Main Event Satellite |
| | 8:00 p.m. | #10: Championship Event – €5,000 High Roller Day 1 |
| Wed 5 Apr | 12:00 p.m. | #11 €1,150 Irish Open Main Event Day 1A |
| | 12:00 p.m. | #12: €115 Main Event Satellite |
| | 1:00 p.m. | #10: Championship Event – €5,000 High Roller Final Day |
| | 2:00 p.m. | #5: Championship Event – €350 NLHE Heads-Up Semi-Final |
| | 2:00 p.m. | #13: Championship Event – €350 America's Cup |
| | 4:00 p.m. | #5: Championship Event – €350 NLHE Heads-Up Final |
| | 6:00 p.m. | #15: €150 NLHE Deepstack |
| | 8:00 p.m. | #16: €115 Main Event Satellite |
| Thu 6 Apr | 12:00 p.m. | #11: €1,150 Irish Open Main Event Day 1B |
| | 12:00 p.m. | #17: €115 Main Event Satellite |
| | 2:00 p.m. | #18: Championship Event – €250 Irish Open Ladies |
| | 2:00 p.m. | #19: Championship Event – €250 Irish Open Short Deck |
| | 4:00 p.m. | #20: €115 Main Event Satellite |
| | 6:00 p.m. | #21: €150 PLO Deepstack |
| | 8:00 p.m. | #22: €115 Main Event Satellite |
| Fri 7 Apr | 12:00 p.m. | #11: €1,150 Irish Open Main Event Day 1C |
| | 12:00 p.m. | #23: €115 Main Event Turbo Satellite |
| | 4:00 p.m. | #24: €115 Main Event Turbo Satellite |
| | 6:00 p.m. | #25: €115 Main Event Turbo Satellite |
| | 8:00 p.m. | #26: €150 NLHE Deepstack |
| | 10:00 p.m. | #11: €1,150 Irish Open Main Event Day 1D Turbo |
| Sat 8 Apr | 12:00 p.m. | #11: Irish Open Main Event Day 2 |
| | 2:00 p.m. | #27: Championship Event – JP Poker Masters Day 1 |
| | 4:00 p.m. | #28: NLHE Bounty (€25 Scalps) |
| | 6:00 p.m. | #29: Championship Event – €350 Irish Open PLO 6-Max Day 1 |
| | 8:00 p.m. | #30: Championship Event – Irish Open €2,000 High Roller 8-Max Day 1 |
| Sun 9 Apr | 12:00 p.m. | #11: Irish Open Main Event Day 3 |
| | 12:00 p.m. | #27: Championship Event – JP Poker Masters Final Day |
| | 12:00 p.m. | #29: Championship Event – Irish Open PLO 6-Max Final Day |
| | 1:00 p.m. | #30: Championship Event – Irish Open €2,000 High Roller Final Day |
| | 1:00 p.m. | #31: Championship Event – €250 Mini Irish Open Day 1 |
| | 4:00 p.m. | #32: €1,100 NLHE Mystery Bounty 8-Max Day 1 |
| | 6:00 p.m. | #33: Championship Event – €250 Liam Flood Memorial Turbo |
| | 8:00 p.m. | #34: NLHE Deepstack Turbo |
| Mon 10 Apr | 12:00 p.m. | #31: Mini Irish Open Final Day |
| | 12:00 p.m. | #35: Championship Event – €250 Irish Open Seniors (50+) |
| | 1:00 p.m. | #11: Irish Open Main Event Final Day |
| | 1:00 p.m. | #32: NLHE Mystery Bounty 8-Max Final Day |
| | 4:00 p.m. | #37: €1,100 PLO 8-Max |
| | 6:00 p.m. | #38: €150 NLHE 6-Max Deepstack Turbo |
| | 8:00 p.m. | #39: €150 NLHE Deepstack Turbo |