PokerStars Announced the Full 2023 EPT Schedule Featuring Two New Stops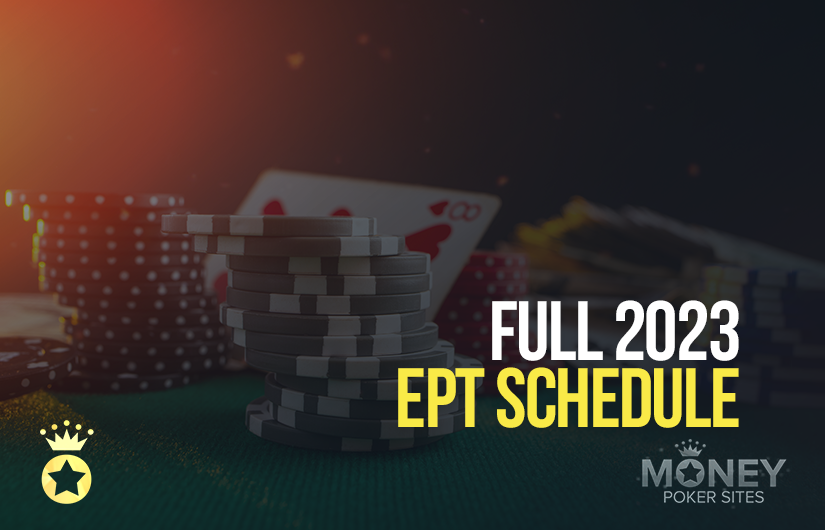 PokerStars, one of the best poker sites, has just released the Schedule for the upcoming European Poker Tour 2023, featuring the prestigious and well-known destinations Barcelona, Monte Carlo, and Prague, including two brand-new stops, Cyprus and Paris.
The high-stakes PokerStars live poker tournaments held yearly for almost two decades have become one of the most awaited televised poker events for fans on a global scope. And this year, with two brand new locations, it promises to be even more attractive. 
Cedric Billot, the Head of Global Live Event Operations of PokerStars, said:
"EPT is the most recognized and beloved tour in the world. Therefore, we have to make sure we pick locations where we can deliver a great experience for our players."
As Paris and Cyprus will be the new two spots, Billot added,
"We are confident that the two new stops in 2023 will help the EPT experience overall.".
PokerStars 2023 EPT Full Schedule
| Event | Dates |
| --- | --- |
| EPT Paris | 15-26 February |
| EPT Monte Carlo | 26 April – 6 May |
| EPT Barcelona | 21 August – 3 September |
| EPT Cyprus | 11 – 22 October |
| EPT Prague | 6 – 17 December |
The 2023 EPT will launch in February at the skyscraper Hyatt Regency Paris Etoile in the Le Club Barriere Paris cardroom, which makes Paris the 13th different capital for hosting the European Poker Tour. 
The EPT Paris will take place from the 15th to the 26th of February, offering luxurious lodging and amenities at the skyscraper property. 
The next two spots in the 2023 EPT Calendar are the well-known Monte-Carlo Casino and the Casino Barcelona, which retain their Spring and Summer schedules. 
EPT Monte Carlo will begin on the 26th of April with two weeks of live poker action, all the way to early May 2023, when the EPT Monte Carlo Main Event will take place. 
On August 21st, the EPT Schedule brings us to Casino Barcelona, where another two weeks of nonstop live poker action are awaiting. The Barcelona tour will end on the 3rd of September.
The second new spot from the EPT 2023 will be the Merit Royal Diamon Hotel Casino & Spa in Cyprus, which will happen from October 11 all the way to October 22. 
And the final destination of the European Poker Tour 2023 will be the Czech Republic, where the King's Casino will offer you outstanding live poker action from December 6-17. 
Qualify for the EPT Paris Now
Millions of poker fans worldwide dream of participating in the EPT, and now it can become true. Online tournaments are now open for qualifying for the EPT Paris, with plenty of buy-in options, which can send you right to the event in February. 
Entries for the EPT 2023 can be won from the PokerStars official platform, so stay connected to find out how you can win your way to the most prestigious Poker Tour that's held in Europe.