Global Launch for PokerStars VR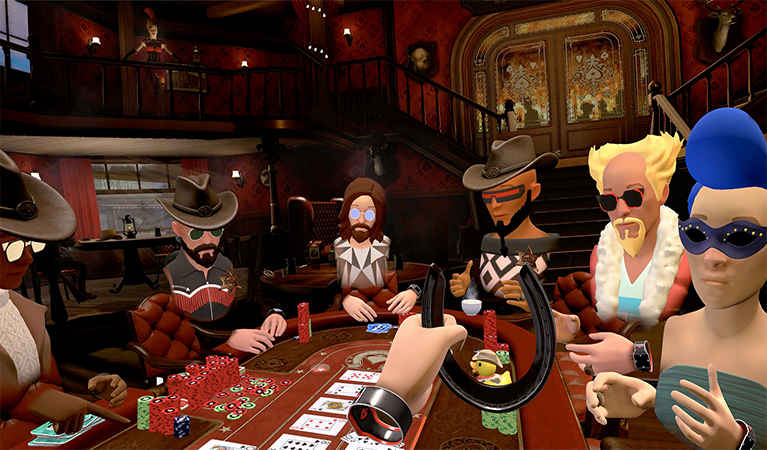 It was only a few weeks ago that The Stars Group announced that its new virtual reality product, PokerStars VR was in beta testing – and, things have moved along very quickly. This week, PokerStars VR has become available to the public, with its global release now available to all players via Steam.
A Brand-New Way to Play Poker
The new PokerStars VR product provides players with the opportunity to play poker while immersing themselves in unique worlds. Players will be able to play in a wide range of virtual environments such as a futuristic poker room in Macau or a saloon in the old west. Players can customise their avatar to look however they want, and there are unique little touches as mascots are available.
There is plenty of fun to be had with the new PokerVR game, as players can interact with one another. Buy everyone a round of drinks, or start a food fight – anything is possible with the new game on Steam.
Now that the game is readily available to the public, it already has over 30 very positive reviews on Steam. The average rating is 8 out 10, and players have fantastic things to say about it so far, including:
"Amazing game. Played poker, won some pots, shot a beer bottle out of someone's hand. 10/10"
"One of the better vr games I have played no doubt"
"Played poker, made a mini donkey smoke a cigar. 10/10"
As you can see, the PokerStarsVR players are having a lot of fun with the special avatar features. So, it's certainly the kind of game that will bring a whole new dimension to playing poker online.
How to Play PokerVR
Currently, the only way to play PokerVR is by using an Oculus Rift or HTC Vive headset. These are both top of the line virtual reality hardware products, so they cost upwards of $500. If the price is a bit too steep, you can always rent a headset or borrow a friends'.
We hope that compatibility will be extended to other headsets in the future. There are plenty of high-quality VR headsets that retail for less than $200, which would make the game much more accessible to a wider range of players.
Normally, virtual reality games are quite hard on computers, and require some very high-tech rigs to operate properly. However, that isn't the case with PokerVR. The game is only a 2GB download, which could be supported on just about any computer. So, all you really need is the headset to get going.
If you don't have a Steam account, it's free to sign up and a very quick process. Then, search for PokerStars VR and download the game. It should take less than 20 minutes to download and install it, and then you're all good to!