First WSOP Online Success For Eoghan O'Dea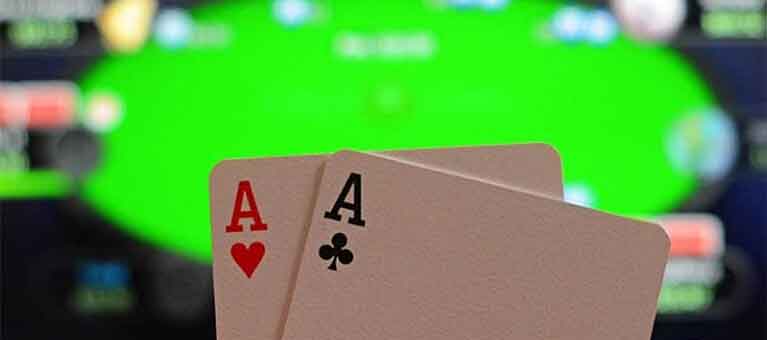 It has been a memorable week for Eoghan O'Dea this week, as he won for the first time during the WSOP Online Bracelet Series. The success means that he was able to win his first golden bracelet. However, he had to work incredibly hard to get that success, as the Pot Limit Omaha event lasted for nearly eleven hours.
There is no doubting that the effort that he had to go to in order to get that accolade was worth it however. O'Dea was excellent throughout the competition as he managed to outlast a huge field of 2,005 other competitors to win the golden bracelet. The number of competitors involved meant that there was a prize fund of $753,880 up for grabs throughout the event, but O'Dea was able to take home the lionshare of that.
O'Dea Defeats Jethalal In Heads-Up
The final stages of the competition saw O'Dea come up against Jethalal in the heads-up. However, the Irishman was able to continue the excellent form that he had showed throughout the competition to get the win, which meant that he was able to walk away with over £100,000 of the prize fund. It was a memorable success for O'Dea, as poker fans would be aware that he has come close on multiple occasions in the past.
The most recent of those came in 2017 and 2019 as he finished in sixth during the Pot-Limit Omaha 8-Handed Championship. This day was his crowning moment and there was no doubting that he deserved it. The success was also a notable one for Ireland, as the success means that O'Dea is now the fifth player from the country to win a golden bracelet. He has also continued the family legacy as his father, Donnacha O'Dea was also a poker legend in his own right, and won a WSOP golden bracelet back in 1998.
Other Players To Finish In Top Nine
It was an enthralling event for fans throughout the day. Nital Jethalal was forced to settle for second place in the end, but the Canadian was still able to take home just under $82,000 in prize money. Robert Le Roux and Benjamin Voreland were the next two players, as they finished in third and fourth respectively. Le Roux was able to claim $59,480 in prize money, while Voreland claimed $43,165 in prize funds for finishing fourth.
Jarred Solomon and Chi Chung Ho also finished in the top nine as they finished in fifth and sixth place respectively. Solomon was able to take $31,325 home, while Ho claimed $22,732 in prize funds. Rusian Nazarenko finished in seventh and took home $16,497. Meanwhile, Lorenzo Bazei and Daniel Juncadella rounded off the players that finished in the top nine, as they took home $11,972 and $8,688 respectively.
Readers that are looking to read more about the winners from the WSOP Online can see more here.