First Land of Poker (FLOP) App Debuts at the PAPC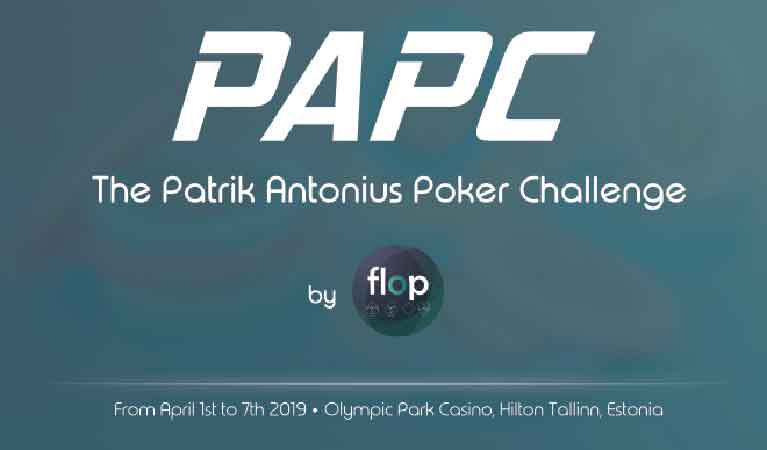 The Patrik Antonius Poker Challenge (PAPC) allowed the poker community in on some high-profile, action-packed games at the Olympic Park Casino and the Hamilton Tallinn Park that are located in the heart of Tallinn, the capital of Estonia. A number of new records were set during the poker festival and they included the highest buy-in tournament ever to take place in the Baltics which was taken by the €25,000 PAPC High Roller on April 4. Another record that was broken was for the biggest cash games ever played in the region. Moreover, some of the other major highlights of the event were when Patrik Antonius hoisted a trophy in the PAPC €10,200 Championship Event and when Joris Ruijis, a Dutch poker pro, shipped the PAPC €1,500 Main Event.
The event was sponsored by Patrik Antonius' First Land of Poker (FLOP), a social poker app, that made its highly anticipated debut during the Patrik Antonius Poker Challenge. Developed by WeOpt, the poker app has been in Beta in the App Store and Google Play stores since April 2.
The App's Features
Naturally, since it has been in Beta for quite some time, WeOpt managed to iron out a lot of the issued that would potentially break the experience. To begin with, they have made the installation of the social poker app very easy regardless of whether you are using an iOS or Android-powered device. The initial setup process requires the users to enter some very basic information including their names, dates of birth as well as their location.
Once the players have set up their accounts, they can proceed to tailor their own interest lists with regards to the poker variants they typically enjoy playing. They are also able to choose the stakes that they are interested in.
The Optimized Social Experience
Since it is a social poker app, First Land of Poker borrows some traits from social media platforms key among them is giving the users the ability to define their own privacy settings – users can, therefore, they choose which information to share with friends and the general public.
Privacy aside, the app will allow players to easily find friends and add them to their crews – they will have to accept to be part of your crew first. The reverse is also true which means that players will also have the liberty to accept or decline requests to join a particular crew.
Furthermore, FLOP will allow poker players to share where they are playing as well as what games they are in. You will be able to not only invite others to your games but also include yourself in a table created by a friend. Being part of a table or games means that you will be able to comment and this makes for a very interactive gaming experience.