PartyPoker Closes 277 Bot Accounts, Reimburses Players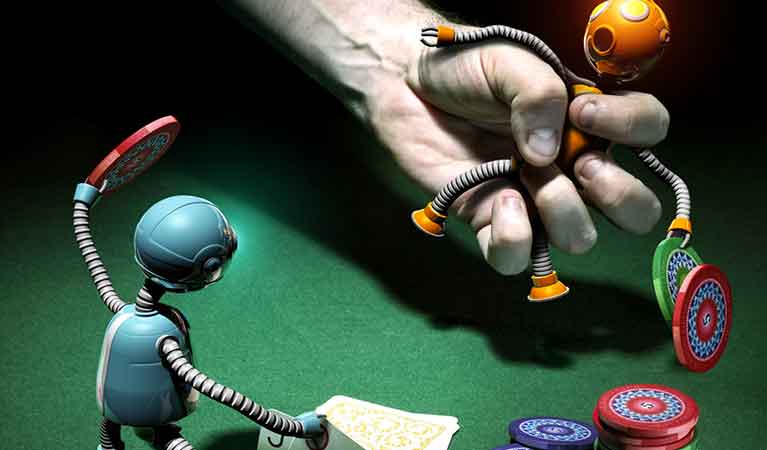 Bots have for a long time been a problem for most online poker sites – the profitability of online poker has a been one of the motivations behind the creation of bot accounts that are programmed and attached to software. These bot accounts are pitted against human players and in most cases, they always profit at the expense of the real players. Moreover, these bots are so difficult to detect and thanks to tremendous advancements in technology, there are now a decent number of ways of making these bots emulate human characteristics which makes them extremely hard to detect.
Despite all this, PartyPoker is taking the next step towards ensuring that the industry is safe from these bot menace. To kick off these efforts, the online poker operator has been working hard at detecting bot accounts and has recently closed down a total of 277 of them through its Poker Fraud Team. All this has been achieved just in the lasts four months making its one of the biggest crackdowns on online poker bots in the history of the industry. In addition to suspending the poker bot accounts, the company also refunded over $700,000 to players were impacted by the bots.
Stepping Up Its Game
For the last three years or so, PartyPoker has completely transformed its image and one of the key aspects it has been paying more attention to has been its response to players' feedback. The poker operator has therefore been able to take a number of necessary steps towards providing viable and lasting solutions to various issues that are pointed out by their customers. As such, it has grown to be one of the most player-friendly gaming platforms on the planet.
As mentioned earlier, the issue of poker bots is not entirely new and just about every online poker room has had issues with them in one way or the other. Most online poker rooms have dealt with it with varying degrees of success but it but by refunding affected players, PartyPoker has proven that it might just be the most trustworthy online poker platform at the moment.
To deal with the issues, the operator's Poker Fraud Team utilizes the experience and knowledge of the poker professionals that are part of it – this makes it easier for the team to spot bots and effectively free the poker room from the menacing pieces of software.
"Two years ago, it wouldn't have been possible, but after seeing the security department firsthand, the team working there, and the tools they are using, I'm very confident now that they can tackle people trying to play against the rules," PokerPoker site ambassador Patrick Leonard said.
This move goes a long way in solidifying PartyPoker's place as a leading player in the online poker industry and sends a clear message to customers that the company does indeed have their well-being at heart.