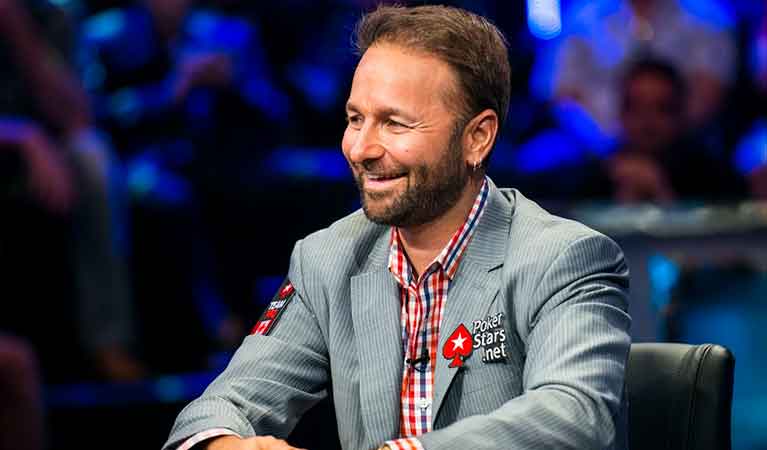 Poker Hall of Famer Daniel Negreanu has had quite an eventful month. First, the 44-year-old poker pro finally tied the know with his fiancée Amanda Leatherman in what can only be described as an absolutely amazing oceanfront ceremony in California – this is the second time that the poker star has headed into wedded bliss. Shortly after the wedding, he took to Twitter in order to make yet another stunning and huge announcement.
In a rather quick minute-long Twitter video post, Mr. Negreanu said that he and PokerStars, his longtime poker sponsor, were parting ways.
"It was a great run, but I am no longer going to be an ambassador for the company. I worked with so many good people…I've had the opportunity to travel the world…I wish everyone the best and I am super excited about the future with my woman and…love is in the air," Negreanu flatly stated in the Twitter post.
As expected, the move surprised a lot of people in the poker community. While very many high-profile and big-name poker pros have parted ways with PokerStars in the past, none was quite as shocking as Daniel Negreanu's decision to do so. This is mainly because he has been one of the most recognizable faces of the company for years.
As it stands, Negreanu is yet to reveal any details about his decision to leave PokerStars or any future sponsorship plans, if any – maybe he will once everything cools down a bit.
No Bad Blood
Fortunately, there seems to be no controversy behind the move. In fact, after Negreanu posted his announcement on Twitter, the PokerStars team followed up with a post of their own thanking and praising the poker pro for having been the face of their operation for over a decade.
Rebecca McAdam Willets, the PokerStars associate director for group public relations was one of the PokerStars officials who thanked Negreanu. She pointed out that he has "been one of the most influential faces of poker and indeed PokerStars for 12 years, and it has been wonderful to have his passion, support, and insights throughout our relationship."
"We wish Daniel the very best for the future, as well as wedded bliss and tons of run good this summer," she concluded.
Poker Vlog Still on Track
Negreanu who sits in second-place on the all-time tournament earnings leaderboard with a whopping $38.7 million also happens to run a poker vlog with a massive online following. The fans of the poker pro will, therefore, be very happy to know that the popular WSOP vlog will be returning this year as the 50th annual World Series of Poker kicks off.