Chance Kornuth Claims Top Prize In Wynn Summer Classic For $353,891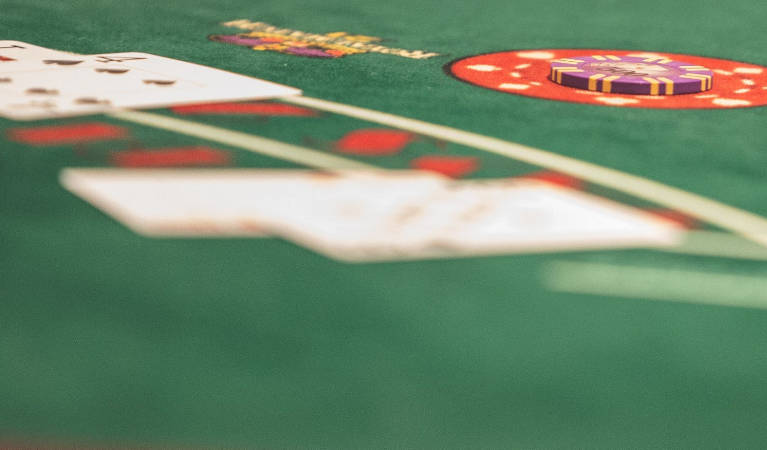 It has been a thrilling couple of weeks for the Wynn Summer Classic throughout July, but the final huge event of the series took place this past weekend, as the $1 million GTD No-Limit Hold'em took place. The event, as expected, attracted a huge number of entrants with 530 players in total involved in the enticing competition.
That meant that there was a huge prize pool of over $1.7 million available to players in contention. However, it was to be a huge final success for Chance Kornuth, who came out on top in a thrilling finish on a competitive final table.
Kornuth Wins Huge Event
Kornuth has made a habit of winning the most illustrious events throughout his career, and that experience ensured that he was in a very solid positions entering the closing stages of the Wynn Summer Classic event this past weekend. The American has won over $8 million in live earnings throughout his career, and is 128th on the all-time money list. His biggest win to date came when he won $641,140 in a single event.
This weekend's win wasn't able to eclipse that highest return from a single event, but it would have been welcome nevertheless. Kornuth's form coming into this event was extremely strong, as he had came out on top in the MSPT Venetian just last month to win $412,086. His form continued this past weekend with yet another big scalp, as he walked away with $353,891 in returns following a fantastic display on the final table.
It was a tense closing to the game, as Kornuth was joined by Avi Cohen in the battle for the top of the leaderboard. However, the result never seemed to be in doubt as Kornuth flexed his muscles to claim the victory in the prestigious event. Cohen settled for second, as the player from Israel claimed decent returns of $231,107 in prize money for his efforts.
Players To Pick Up Returns
Due to the popularity of the event this past weekend, the top 53 players in the Wynn Classic event were able to walk away with prize money. Players outside the final table to have picked up returns from the event included Michael Rocco, who finished 27th and Kristen Bicknell, who finished in 25th. Tomas Soderstrom, Alex Rocha and Joey Weissman were also among the players to claim returns from the event despite finishing outside the final table positions.
Ezequiel Waigel was the first player to be knocked out during the final table play, but the Argentinean still claimed just over $35,000 in returns. Dylan DeStefano, Justin Saliba and Kyle Carlston soon followed the Argentinean player out of the event. Bobby Oboodi finished the event in fifth, and won $80,973. Meanwhile, Brian Altman finished in fourth and won returns of just over $110,000. Martin Zamani was the final player to be knocked out before the final two in the event did battle. Zamani would have been pleased with his performance, as he won $155,995.