Arseniy Karmatskiy Wins EPT Sochi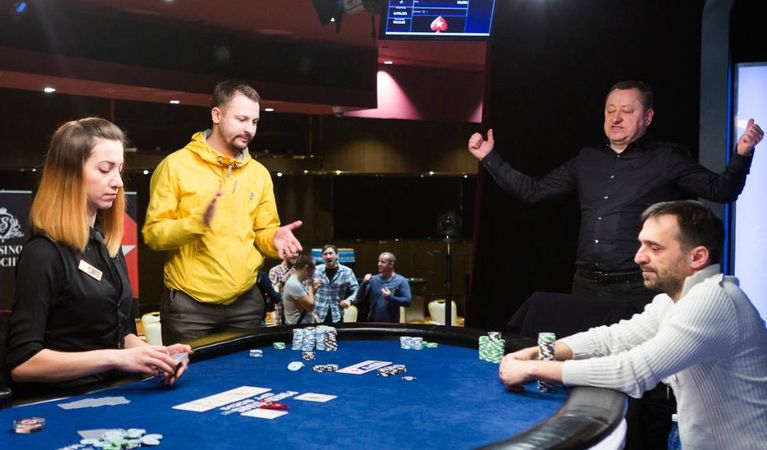 Arseniy Karmatchiy dominated the EPT Sochi, which occurred in the last week of March 2018. Karmatskiy won over $464,000. The win came when he dominated the final stage of the $3,300 main event.
The European Poker Tour in Sochi was an inaugural one, where Karmatskiy, a Russian, was able to win. He is a pro poker player who sat down at the main event with the most significant stack of chips. He barely lost his top spot during the game because each time he gained it back.
For those watching, his aggressive style won the day. Karmatskiy at first found himself in the middle of the pack, playing with top poker tour players. But, during a coin flip, he also managed to get a seat next to Mikhail Zavoloka. The games happened at Casino Sochi. It was the sixth day when he got a seat near Zavoloka.
Soon his opponent was out, and he was gaining a bigger stack of chips. His momentum continued, eventually getting ahead of Viktor Shegai. Karmatskiy now has his first "major" title in the poker tour.
Day six was not the last; in fact, there was a say seven. On this day, with an 861-runner tournament, Karmatskiy made sure that Andrey Kaygorodsev went bust and landed in seventh play. Shegai was the only remaining person at the table on day 7. Karmatskiy did not see things go his way, but suddenly even with a 4 to 1 chip deficit, Karmatskiy to the lead and Shegai ended up being behind. This has given Karmatskiy the title of main event champion for the inaugural Sochi EPT.
Karmatskiy Speaks About the Win
Karmatskiy said when he attempted to win the Platinum Pass to get to the tournament plenty was on his mind, such as never playing in a $25,000 tournament before. It was a wonderful experience that left things like his impending wedding in the back of his mind.
Karmatskiy's wedding was set to take place the day after his big win, and now he gets to go to that wedding as a Platinum Pass holder and winner of the EPT. The EPT Sochi schedule is always available for those who wish to follow the news for the European Poker Tour in coming years.
For Karmatskiy, the next part of the fun will begin in 2019. He won the $30,000 pass that gives him an all-inclusive trip to the 2019 PokerStars NL Hold'em Championship. It is in the Bahamas next year.