Borgata Casino Finally Sees Debt Resolution from NFL Player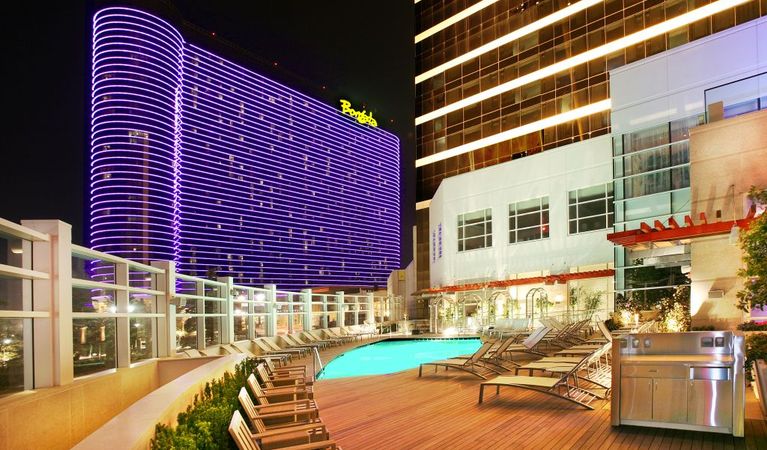 Borgata Casino has spent some time trying to reclaim old debts. Recently, they spent millions of dollars against Gemaco, a card manufacturer. The win only netted the company $27. Borgata is an Atlantic City-based casino, which can finally be a little happier knowing one debt is off the books.
Clinton Portis has finally repaid his debt to Borgata Casino. Clinton Portis is a former NFL star, who declared bankruptcy and blames his money managers for his lack of millions after spending nearly a decade as a professional football player.
In 2011, Portis visited Borgata Casino and requested gambling credit. He gave the casino personal checks to secure the debt. However, those checks bounced to the tune of $200,000. When it was learned the checks were not worth a dime, the casino sued Portis. The case went before the courts in 2016.
Portis played for the Washington Redskins and Denver Broncos during his career. In that time he made $43 million. However, in 2015, he had to file bankruptcy because none of that money was left.
Portis has finally agreed with Borgata Casino to repay the debt, which will need to be paid in full by 2021. Each month, he will pay 10% of his gross income that is more than $30,000. Even with the payments, his current income may not cover the entire amount he owes.
MGM Grand Debt
Sports Illustrated spoke with Portis about his debts, including his MGM Grand total. During the interview, Portis said he considered harming the people who had financially ruined him.
When it comes to the debt he owes MGM Resorts, which is also the owner of Borgata Casino, he owes another $280,000. The MGM Grand Casino in Vegas is where this large chunk of money is owed.
MGM began a lawsuit against Portis in 2014 and Nevada has yet to resolve the case.
When outlining all his debts, it shows he owes $5 million to various entities. The two debts to the casinos are about half. He also needs to pay the IRS $390,000. His mother is owed $500,000. For domestic support, to four different women, the bill is $412,000.
The former NFL player has a long road ahead to make these payments, but what is he going to do without big paychecks for playing football? Perhaps, he is getting deals to appear as a former player at various locations that may help him pay down his debts.