$200 Guarantee Event in Western NY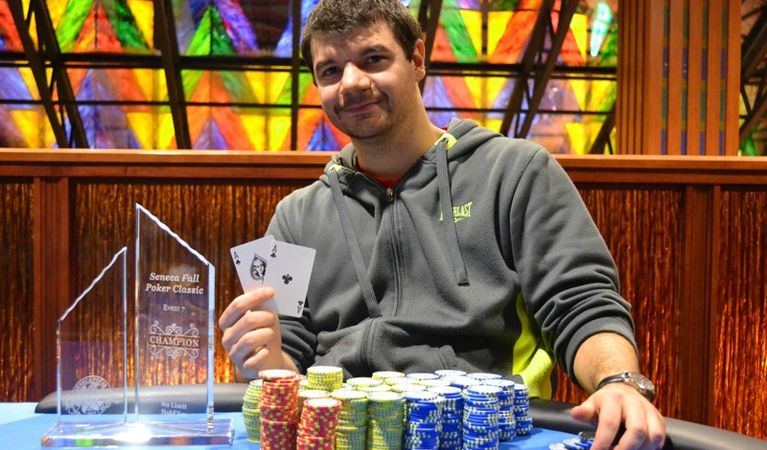 Day 1 of the qualifying event is over. The qualifying round was for Event #1, which is a $200 no-limit hold'em game that offers $50,000 in a guaranteed prize pool. The event is part of the 2018 Western NY Poker Challenge. There are four flights, which totaled 798 entrants. The accumulated prize pool became $128,877 just for the flights. This increased the guarantee by 150 percent.
Day two is set up, and there are more people, 104 to be exact that are looking to qualify for the main event. So how did things stack up?
Day 1 Flight
Andy Miller gained the top of the stack for day one, which left only 27 hopeful people remaining. These 27 poker players advanced to day two, Sunday, April 8, 2018. The qualifying round began at 10 am. According to the registration numbers, there were 219 entrants for the third round, which will also be held Sunday.
Andy Miller is an American player, who has begun to make a name for himself in the poker world. In US standings he is 480th, but in Texas he is 26th. By the end of the qualifying round, Andy had 286,600. He needed to win the flight as a way to keep in the game and to show that he intends on winning the Western New York poker challenge.
Ben Bracken, Mike Curtiss, Jack Kerr, and Chris Damick also made headway and will be sitting at the final table. Up to the end of level 8, during the challenge, players will be able to enter again for a new shot at winning the title.
The game will continue and who wins is still up for grabs. While Andy Miller is setting himself up for a decent win, he is also among top poker stars like Daniel Wagner, Tim Campbell, Chris Babula, Mike Rellinger, and Kevin Garry. Any of those five names can take the win. They certainly earned high chips.
More on day two, of the Western NY Poker challenge:
Day two, which happened on Sunday, started in the Seneca Niagara Falls Poker Room. The game played down until a champion was crowned. The person who won will be announced later. With such a tight grouping of top players already having high volumes of chips, it was anyone's guess as to who might win the challenge this time around. The poker challenge has been around for more than three years and continues to be a big draw.