Anthony Denove Achieves Dream With WSOP Victory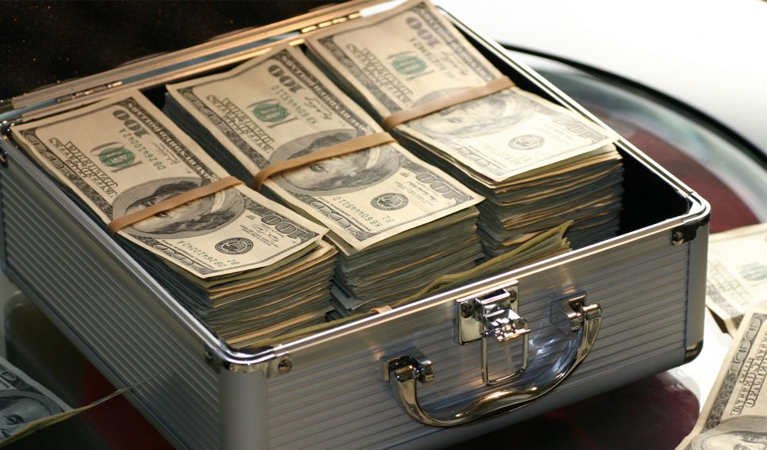 There were emotional scenes in Las Vegas this week, as Anthony Denove achieved a life's dream by getting his hands on a golden bracelet when he came out on top in the $1,000 Double Stack. It was a gruelling event for the player, as he needed to see off a talented field to claim the victory in the event, while it also lasted for nearly nine hours in total.
However, Denove breathed a sigh of relief once the confirmation was made that he had won the event, as he revealed that it was a 'dream' to win a bracelet and that dream is now a reality.
Denove Gets Hands On Gold Bracelet
Denove has been a player on the circuit for a while, as he has taken over $76,000 in live cash earnings throughout his career. His best cash return before this event came as he won $6,330. However, this was by far and away the biggest victory of his career to date, as he won a total of $446,983 for his performance in the gruelling event. Denove would have been delighted to join a roll of past winners of this event, with some huge names also involved in the event this week. Some of the huge names involved in the event included David Guay and Michael Wang.
Denove was only too aware that he needed to be at his best to win the event, as he knew that any slip up would allow those experienced professionals would pounce. However, he showed great character to hold his nerve down the final stretch to ensure that there was no danger of that golden bracelet slipping out of his reach. The attention will swiftly turn towards his next event, and with plenty of WSOP events still to come, he may have further dreams achieved as he could become a two-time gold bracelet winner.
Star-Studded Final Table
Denove did an extremely professional job to hang on to his victory, as he was up against a field of players with incredible experience. One of those finished in second, as David Guay collected $276,269 for his performance. However, he could only be the runner-up in the event this time out. Timothy Little was in second, while fellow American Jeff Platt was back in third. Frank Lagodich was also involved in the action on the final table, as he finished the competition in fifth for $123,170. However, he was the last player to win a total of over $100,000.
Steven Stolzenfeld, Kenneth Inouye and Joshua Harrison were the next three players, as they finished in sixth, seventh and eighth. Michael Wang is a very experienced player in this company, but he was outlasted this time out, as he finished in ninth with a return of $46,430. The final table was rounded off by Canadian player Matthew Raffoil, who walked away with $36,949. The WSOP action continues over the coming days, with more huge events taking place.