888poker Ambassador Dominik Nitsche Launches Poker App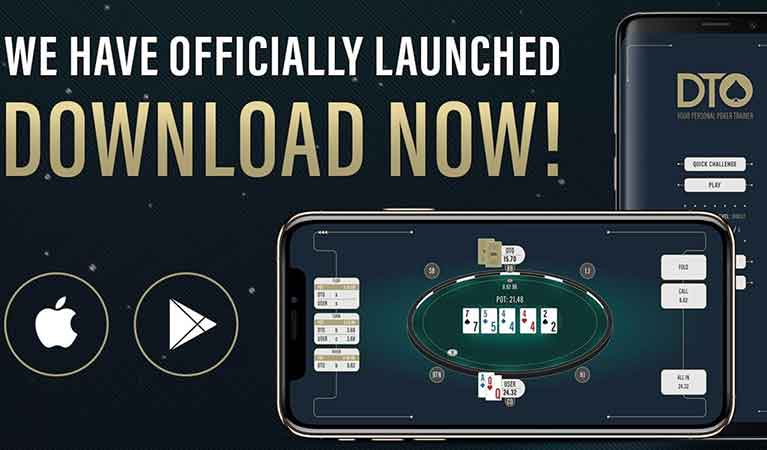 Poker apps come and go so much these days that their launches usually go by without anyone making too much noise about them. This was not the case when German 888poker ambassador announced the launch of an intuitive 'GTO' (Game Theory Optimal) poker app that will help players to win tournaments. While there are already a number of poker apps and sites that backed or founded by poker pros from all over the world, the German poker pro's take may just be a refreshing addition to the very competitive world of online poker. Moreover, it might actually be about that time when he can join the ranks of poker players who successfully became entrepreneurs in that field.
What It Is All About
There are already a ton of great poker training programs, channels, and videos all over the internet. However, the German poker star believes that what they are offering is totally unique and is set to be true gamechanger for the industry.
"There are a lot of great training products out there, so the goal for us was clear. We didn't want to copy any product; we had to come up with something exciting and unique," Nitsche said.
According to Nitsche and Markus Prinz, the co-founder of the app, DTP is going to be their way of delivering an interactive learning experience that will benefit everyone regardless of their bankrolls or level of gameplay. They also noted that playing the game is a fast and efficient way of improving one's skills from literally anywhere.
For anyone who is concerned about potential misuse of the app, the founders have assured players that while there is a lot of flexibility with regards to its use at the tables, there is no chance that DTO will be exploited for nefarious purposes, that is, no one will be able to use it to cheat at the gaming tables.
Exceptional Feedback
In addition to highlighting that a lot of work went into building the infrastructure that made the gameplay so smooth, Nitsche also revealed that initial feedback from users is quite 'exceptional'.
"We really want to build a community around our app. Early feedback has been so good that we launched a discord channel for our members just two days after launch. We want to bring people together who are serious about getting better at poker and provide them with the necessary information to do so," he added.
A number of high rollers that he plays with at the poker tables have been using his app for months and they contributed significantly to a number of bug fixes.
The app is currently available for subscriptions in three tiers: $9.99 monthly, $49.99 for six months, and $89.99 for a year's use. Many people have noted that this extremely affordable, cheap even, and if you are interested you will be happy to know that Nitsche and his team intend to keep it that way.