Waxman Earns at WPT Tournament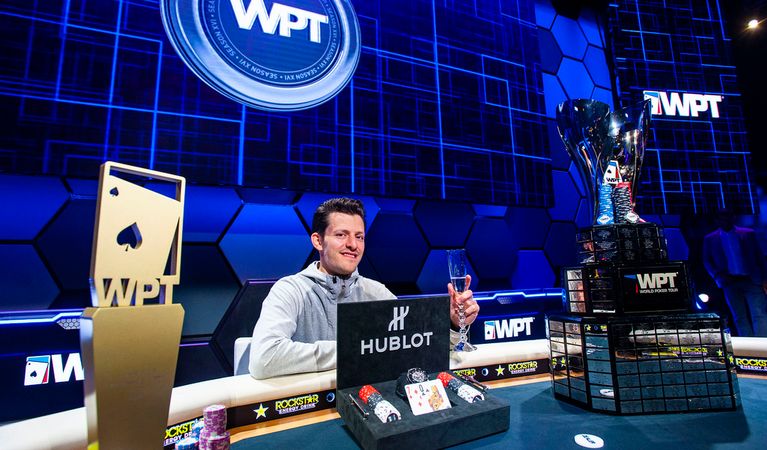 Toby Lewis ready for 2018 and the World Series of Poker Tournaments is. He already has a few wins, and now it looks like Waxman is following suit. The World Poker Tour always garners attention from avid poker fans. They want to know who might keep the title, who the player might lose it too, and see how much can be won on the grand table.
The World Poker Tour is in season XVI and players are ready to win the title of the week, just like Waxman.
Matt Waxman has his win for the WPT tournament against Elias. Waxman played the game well this weekend. Waxman won a tournament in 2013, and this time he had to face off with three WPT champs like Darren Elias. Elias was at the final table and considered the favorite to win. However, it was not going to be his day.
Instead, Waxman managed to earn $50,000 for the first place prize, as well as other prizes like the Hublot watch, and JetSmarter membership. The membership is worth $50,000 for private flights.
Waxman said it was a great game, with plenty of fun happening. He told media that he wasn't thinking about winning, just that it was great to go head to head with the three WPT champs.
The game had 80 players to start. There was tension according to Waxman. The big buy-in helps provide the worry that some are not going to win and be out that money, but he didn't let it affect him. Waxman went to have fun.
Waxman is the second player to gain the WPT at the eSports Arena in Las Vegas. Tom Merchese was the first to win with the $25k high roller event. The new arena at the Luxor is where the WPT will be held.
Waxman Game Results
Matt may have come in first, but four other names followed him. Mata Cimbolas came in second, with Darren Elias taking third. David Benyamine placed fourth, and Nick Schulman took fifth. This puts three United States citizens in the top five.
According to the final table information, the game began slowly with Waxman gaining the chip lead after getting Elias with a good flop. Elias moved back into the beginning spot and held the lead for quite some time, even managing to get rid of Nick Schulman. Elias and Benyamine had a showdown, which left three players at the table. However, Elias was knocked out next.