The Chip-Race Is in Its Sixth Season Now!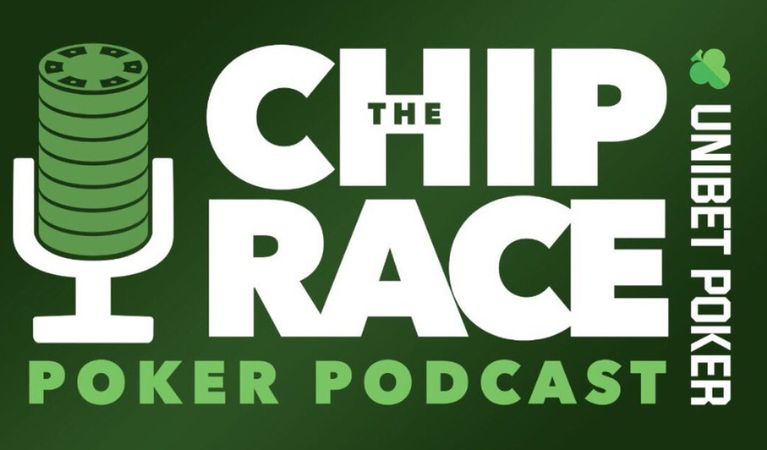 In the poker world, the Chip-Race podcast has become a solid favorite for insight, key information that might just save your day in a poker game soon. The Chip Race was initially founded by Irish poker player Dara O'Kearney and David Lappin, as the podcast gained followers it began to attract the support of business such as Unibet Poker. The podcast is now streaming for the sixth season in a row and has begun asking for some of the leading lads and ladies to join them in the hot seat and chat over the love of the game.
The First Episode
The very first episode was uploaded last week, the episode had Sam Greenwood as a guest, as well as the original designer of the platform Deepstack Open – Alex Henry. Another guest onto the podcast was a journalist who has been in amongst the tables at several poker championships, Laura Cornelius, Dara O'Kearney was there to chat over the new found tactics that he has been using since receiving a lucky deal during last game at the PocketFives Triple Crown tournament.
The second episode of the podcast has also been shared earlier this week and it has special guests Adam Owen and Maria Ho in attendance. These two well-known faces in poker were there to discuss how they prepare for online games, as well as what their game-day rituals and pre-game structure looks like. In addition, Adam Owen discussed some key tips for people who would like to know what kind of things they could do if they are attending a championship that has a wide variety of events on hand.
The Next Episode
Episode three of the podcast will only become available on May the 29th; the line-up for the podcast includes members from the PocketFive stock including Kevin Mathers and Allen Kessler. In addition Ben Spraggs, a renowned live poker streaming artist will be in attendance. It has been recently confirmed that Daiva Byrne will also be sitting in, although you may more commonly know her as the Baltic Blonde. Daiva Byrne will be there to talk about the Unibet Open Malta championship.
The fourth episodes podcast agenda has been shared and will include a breakdown of the best ways to use your hands within games, as well as featuring guest appearances from Chad Holloway and Benny Glaser. The fifth to seventh episodes breakdown have not as yet been shared, there are a total of seven episodes in a season.