Virtual Reality Poker Coming Soon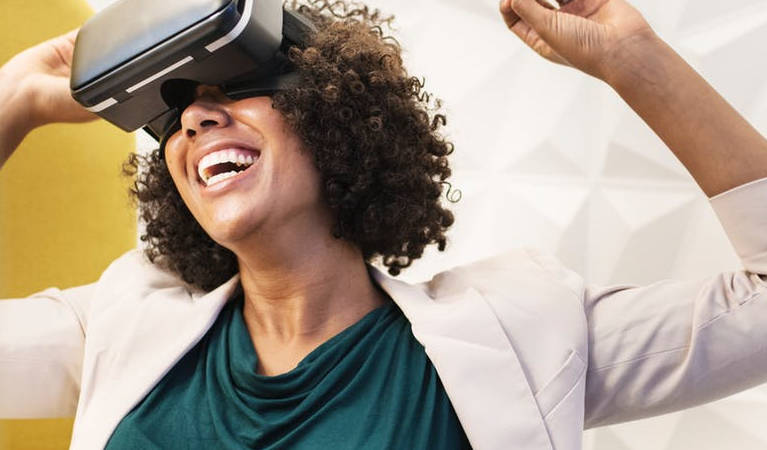 Virtual reality is becoming a huge trend in the larger gaming market. As VR setups become more and more affordable, we're seeing games developers offer players plenty more opportunities to give this technology a spin in a myriad of ways. Recently The Stars Group has started experimenting with VR technology, and it might not be long before virtual reality poker is playable online.
VR Poker from The Stars Group
This week at the EuroGamer Expo in Birmingham, The Stars Group gave visitors a preview of its virtual reality poker product. It has been developed in partnership with Lucky VR, which has also worked on projects for Slots Million and Kindred Group.
The new free-to-play VR game puts players right in the middle of fast-paced poker action in all sorts of settings. Many locations are available, including a futuristic Macau and a yacht in Monte Carlo, taking players all over the world to experience the lifestyle of a high rolling poker player. There are also several customization options, allowing players to dress up their players and purchase unique mascots.
Currently, the game is being tested by about 100 players using the Oculus Rift VR hardware, the HTC Vive and Steam. Players will be able to link their social media accounts to the Oculus system, and many other special feature will be included such as voice control.
"Poker is about interaction. It's been bringing people together for well over a century. We're really excited to invest in the next generation of the game and to give players the opportunity to meet in a brand new virtual reality dimension."
Virtual Reality in the Gaming World
Virtual reality technology is already gaining ground in the traditional video game market. Players are able to engage in a wide variety of video games, immersed completely in a digital environment. Puzzle games, shooters and RPGs are just a few of the different types of games that you can play using VR technology, and it's exciting that this will soon include poker.
A number of existing games have been reimagined for use with VR headsets. As such, you can now play games like Skyrim, Fallout 4, Minecraft and Resident Evil using virtual reality technology. With so many games developer jumping on board with the trend, it won't be long before virtual reality is a mainstream gaming platform.
Slots games have already got the VR treatment, as Slots Million and NetEnt game together to produce virtual reality games. Donning a VR headset, players can visit a virtual casino and walk around like they're in a brick-and-mortar venue. The slots games are designed to completely immerse players, as well, with games like Gonzo's Quest and Starburst being redesigned for VR devices.