Venetian Macau to Host Poker King Cup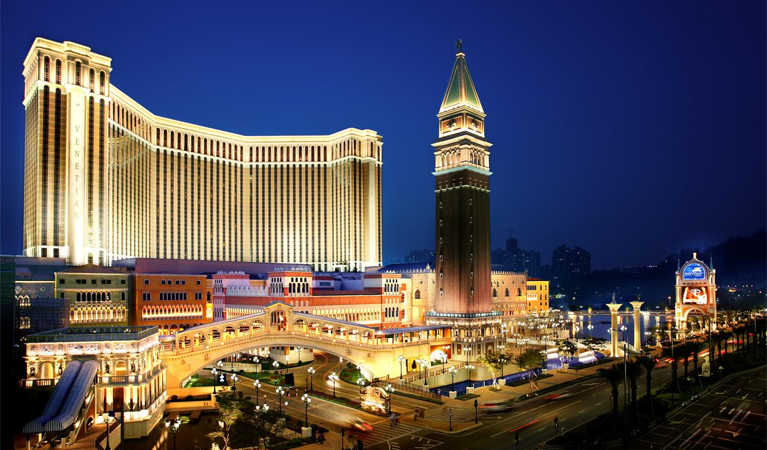 One of the biggest high roller poker tournaments is set to get underway next week, as the Poker King Cup will begin on September 20 at the Venetian Macau. The exciting event will feature 10 high stakes events with some very impressive buy-ins that are sure to attract high rollers from around the world.
High Stakes for High Rollers
This isn't a poker tournament for the light-hearted – or, the light-walleted. The least expensive buy-in for the Poker King Cup is 2000HKD (about $250 USD). While that doesn't sound like it would break the bank for the average poker player, the buy-ins go all the way up to 200 000 HKD (about $25 000).
Fortunately, there is the opportunity for players to earn entry into the tournament without spending that much money. Satellites are being held, which will provide players with the chance to win buy-ins into all of the tournaments. Players can take part in these at the Venetian Macau, and it is unlikely that online satellites will be held.
The 2017 Poker King Cup provided players with the chance to win big – but the buy-ins were significantly lower. For example, the most expensive event was the $80 000 HKD ($10 0000) No Limit Hold 'em tournament. It was won by Chung-chi Yu, who won over $130 000. This time around, the winner of the 200 000 HKD will be cashing in on a much more generous grand prize.
Poker in Macau
The poker market in Macau is becoming very popular among high rollers and poker pros. You'll often find players like Phil Ivey, Tom Dwan and Jake Cody spending time in the city's casinos.
While Macau is marketed as an entertainment destination, the city is primarily known for its collection of luxurious casinos. As such, Macau attracts more serious poker players than travellers or tourists, so it's no wonder pros enjoy playing here. They get to compete against the best of the best, and there are plenty of opportunities to get involved in some juicy pots.
That being said, Macau poker rooms still offer a wide range of tables. You can still find $1/$2 tables, but it's more likely for the minimum to be $30/$60. Most of the pros have stated that they prefer at the $100/$200 – and it is rumoured that there are even super high roller games with $25K/$50K stakes.
As such, Macau is the perfect place for the Poker King Cup to be held. There are plenty of high rollers and poker pros who frequent the city's poker scene, so the pool of runner in this year's tournament will make for some very exciting poker action on the felt.