UFC Inks New Partnership Deal with PokerStars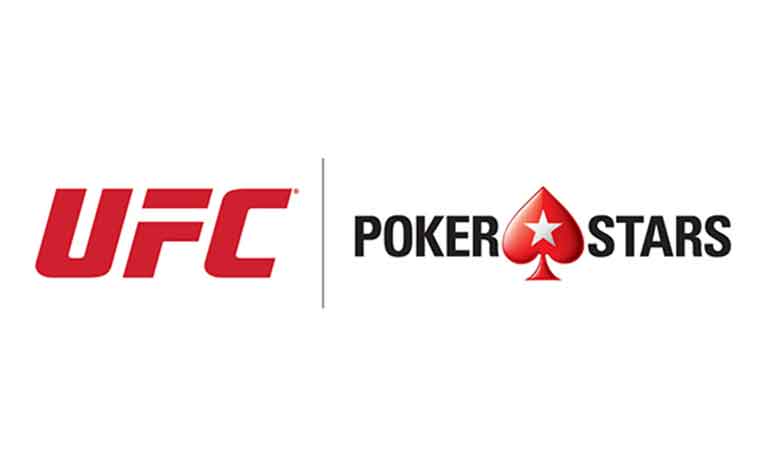 PokerStars has recently signed a new partnership deal with the UFC, a mixed martial arts organization, to become the body's official poke sponsor. This makes UFC the latest sports entity to partner with a casino brand, something that has become the norm ever since the United States Supreme Court lifted the federal ban on sports betting on May 14, 2018.
Reportedly, the first clues of the new partnership will be seen in the world-famous octagon during the UFC® 232: JONES vs. GUSTAFSSON 2 fight card taking place at the T-Mobile Arena in Las Vegas on Saturday, Dec. 29. The deal will further involve the integration of PokerStars branding during the UFC's telecasts which are distributed to approximately 1.1 billion TV households in over 60 countries and territories in 40 languages. In addition to that, PokerStars branding will also be incorporated in the UFC's social media and other digital platforms as well as all many other promotional activities.
PokerStars' Masterplan
Since the landmark Supreme Court ruling that abolished PASPA and lifted the federal ban on sports betting was delivered, The Stars Group and its flagship poker operation, PokerStars, have been aggressively pursuing various partnerships with both major sports leagues and casinos – it has even partnered with the National Basketball Association.
The kind of deals that The Stars Group and PokerStars have been pursuing is part of a strategic plan that will certainly boost brand awareness. In addition to that, the partnership with sports leagues such as the UFC and the NBA is simply the operator's attempt to capitalize on the growing appetite for legal sports betting in the country. To be more specific, by inking a partnership deal with the UFC, PokerStars hopes to capture any and all overlaps existing between mixed martial arts (MMA) fans and gambling.
This might turn out to be very rewarding for PokerStars especially because the UFC, which also happens to be the biggest MMA promotion company, has a very wide reach in terms of viewership.
Previous Partnership Attempts
This is not the first time that the poker and the UFC have come together. In 2011, for instance, the UFC made an attempt to partner with cardrooms when it signed up Full Tilt Poker. Unfortunately, thanks to the complicated legal landscape at the time, the UFC was not able to readily able to promote poker to the US market. The broadcasts also suffered in some overseas areas due to some jurisdictional laws.
More recently, the Ultimate Poker, which was the country's first regulated online poker site, enlisted poker pro Jason Somerville as a sponsored pro. Somerville is an avid UFC fan and was thus very helpful in marketing activities on behalf of the site.