SwC Poker: The Ultimate Bitcoin-Only Poker Game?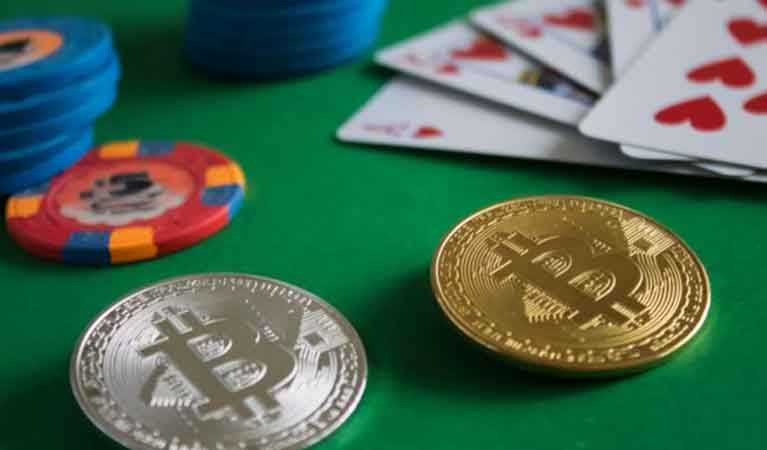 Digital currencies and blockchain technology have generated quite a lot of buzz over the past few years but they are yet to penetrate the mainstream market. There is no doubt that not many industries have fully grasped the concept and full potential of crypto and while it might be said that they are missing out on something very big their laxity is quite justifiable. The online gambling industry, on the other hand, seems to have caught the drift and has been investing significantly in crypto and blockchain.
There are now a decent number of upcoming and existing online gambling websites that allow the use of cryptocurrencies for both deposits and withdrawals. Some have even gone ahead to completely tokenize their online gambling platforms. A great example of this is SwC Poker which stands out simply because it offers online poker fans a totally new and enriching online poker experience where there is "No Banking, Only Bitcoin."
The Features
Launched back in March 2015 after the ethical shutdown of the SeaslWithClubs, the pure bitcoin online poker site preserved the username as well as the krill amounts of the old site. While the ethos of the new site was, in many ways, similar to that of the old site, SwC Poker put a lot more focus in guaranteeing anonymity, fast cashouts as well as low rakes.
The company is entirely business-based and relies on geographically distributed servers and employees for its day-to-day activities. So far, everything seems to be going great as the organization has gained a lot of popularity over the past few months following the hyped relaunch of their "Bitcoin Poker 3.0" in November 2018. The relaunched platform has been lauded for its stability which has allowed for optimal gaming experiences across a wide range of devices including Mac, Windows, Android, and even HTML5. In addition to that, the platform's services are accessible from all corners of the globe including all the states in the US.
Prior to the relaunch of "Bitcoin Poker 3.0", the platform was not stable and fell short offering the players the exceptional online poker experience that they deserved. To fix this, the organization moved to completely revamp the platform while keeping some of the best parts of its previous iteration. Some of the new impressive features include the new quick and easy anonymous registration process that the platform's users are treated to – all that the players need to provide is a valid email address. To enhance the security features, the organization further allows users to take advantage of its two-factor authentication to facilitate certain important actions such as withdrawals and logging.
Other things that make the platform truly exceptional includes its extremely low rakes as well as the 24/7 freerolls, the tournaments and the recently introduced bad beat jackpot all of which sum up to a truly exceptional crypto-powered online poker experience.