PokerStars Announces Second Edition of PSPC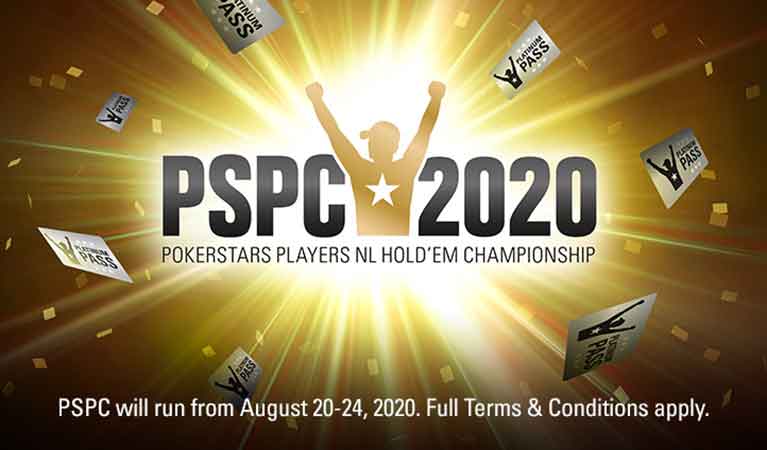 Poker players from all over the world were treated to some great news this week when renowned poker operator PokerStars announced its plans to run a second edition of the PokerStars Players No-Limit Hold'em Championship (PSPC) that is set for 2020. This announced was made during this year's EPT Barcelona Tournament which was, as it turns out, very strategic since the announcement revealed that second edition of the PSPC will be held in Barcelona on August 2020.
The idea of the PokerStars Players No-Limit Hold'em Championship (PSPC) first came to light in 2018 as an experimental offering by the gaming company. PokerStars began promoting the game-changing live poker tournament last year and in the process, the company ran a 12-month promotional campaign for the inaugural PSPC which went down in the Bahamas at the beginning of 2019.
The inaugural 2019 PSPC was very successful – it featured a $25,000 buy-in and saw over 1,000 registrations from poker player all across the world. Spanish poker pro Ramon Colillas topped the field and walked away with over $5.1 million which propelled him to the fourth spot on Spain's All-Time Money List. It is that lucrative.
"The inaugural PSPC was an amazing success and featured hundreds of Platinum Pass winners who dared to dream of playing in an exclusive high-roller event. The PSPC demonstrates our commitment to cultivating and growing the game, not only by creating opportunities for poker fans of all levels to win life-changing sums of money but also by showcasing poker and the entertainment it provides," said Severin Rasset, the managing director and commercial officer for poker at PokerStars.
Clearly, PokerStars has some very ambitious plans for the PSPC 2020 which probably means that poker players can look forward to even more mind-blowing features.
What to Expect?
PokerStars' 12-month promotional campaign saw the company give away a total of 320 Platinum Passed worth $30,000 each. This was very considerate of the company since, needless to say, the average player may not be able to afford the buy-in and the expenses required to participate in the PSPC. Fortunately, PokerStars has confirmed that it will be continuing with the Platinum Promotions for the 2020 edition of the PSPC.
Already, five poker players who participated in the EPT Barcelona have been awarded Platinum Passes to the PSPC 2020 – these five players were the top five players of the Chase Your Dream – Play Against Your Heroes promotion,
There are, of course, several other ways through which poker players can win the Platinum Passes. On August 28, ten of them were randomly awarded online in a Mystery Chest promotion through Stars Rewards. Other ways of winning the passes will be announced by the poker operator in the period leading up to the PSPC even in August 2020.