PartyPoker Unveils New Diamond Club Elite for Top Players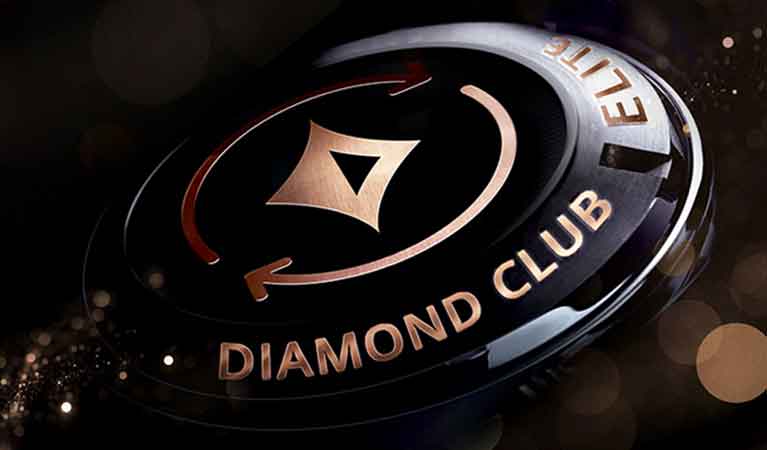 Late last month, PartyPoker announced a new Diamond Club Elite level with 60 percent cash-back as part of an expansion of its existing VIP program. The program was implemented on February 1 with players being allowed to opt in and contribute a minimum of $200,000 in rake over a twelve-month period for a chance at nabbing the 60 percent cash-back as well as other lucrative benefits.
Before the Diamond Elite Club, the highest tier in the online poker operator's VIP program was the Diamond Club that awarded the qualifying players up to 50 percent cash-back and other lucrative VIP benefits for contributing a minimum of $100,000 over the same 12-month period.
In addition to the 60 percent cash-back, the members of the Diamond Club Elite are also treated to VIP live event packages such as the Caribbean Poker Party which is hosted every year at the Baha Mar in the Bahamas. They are also allowed VIP entry to the $10,300 buy-in MILLIONS Online event which is scheduled for November. Moreover, the members of the new Diamond Club Elite will also be treated to exclusive service at PartyPoker LIVE events as well as dedicated 24/7 supports lines.
"We are extremely excited to take PartyPoker to the next level and reward our most loyal players with the introduction of Diamond Club Elite. The opportunity for our players to earn 60% cashback along with a fabulous MILLIONS World package and a seat at MILLIONS Online makes us the clear number one choice for VIP players in the online poker industry," PartyPoker Managing Director Tom Waters commented during the announcement of the new VIP Club.
Fortunately, after the new VIP club tier was announced, PartyPoker players were treated to even better news – they did not have to wait to reach the Diamond Club Elite status since PartyPoker would be rewarding the players with $10,000 in cash once they got halfway to raking in $200,000 within the specified 12-month period.
Two Players Battle It Out for First-Ever Diamond Club Elite VIP Rank
As of this writing, two of the platform's players – "SunnyBooy" and "sp0ubledy" – have been battling each other for the rank. Both of them are already a quarter way to the designated $200,000 wager within a 12-month period. There is a lot to look forward to for this particular battle. For instance, the players will receive a whopping $10,000 in cash once they reach the $100,000 halfway mark and an additional $20,000 in cash bonuses once they attain the $200,000 mark. This is indeed a great way of getting the very best out of high-stakes poker action.