Nevada Poker Revenue Reaches Record-Breaking Heights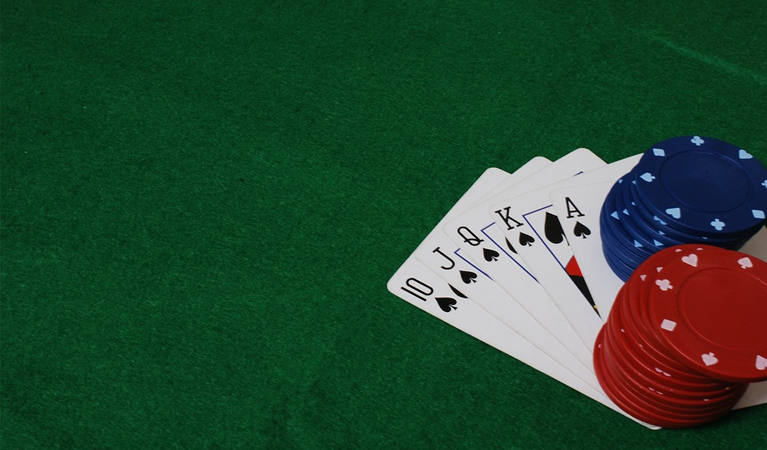 The poker market in Nevada is booming. Throughout 2018, the state has seen rising profits throughout its poker rooms, and experienced a very important milestone in June. According to recent reports, Nevada poker revenue is higher than its been in nearly 10 years.
Record-Breaking Profits
Over the course of June, poker rooms across the state have raked in $17.48 million. This is only the second time in history that poker revenue in Nevada has exceeded $17 million; the last time was in 2007. This is the fifth month in a row in which poker revenue has been on the rise in Nevada, marking a 4.2% increase over May's profits.
Poker is definitely becoming one of the most popular activities in the Nevada gaming scene. Slots revenue has actually been on the decline, having seen a 3.3% drop in profits in June and bringing in just $472.5 million. On the other hand, table games across the state saw a 15% increase having generated $339 million in revenue.
The rise in poker revenue is likely due to the World Series of Poker being held in Las Vegas, bringing in over 120 000 poker players from around the world. While the $17 million profit doesn't include tournament poker, many runners take a break from the competition to enjoy cash games at other Las Vegas casinos.
With high rollers from around the world playing poker in the city, it is no surprise that Nevada poker revenue has seen such a significant increase. In fact, the Las Vegas Strip accounted for $14.1 million of the total rake earned in June. This trend is sure to continue into a six month-streak, as both online and land-based poker in Nevada continue to gain popularity among local players.
The Inclusion of Online Poker
The poker revenue also includes online poker. Nevada is only one of three states in which online poker is currently legal, alongside New Jersey and Delaware. More states are currently considering whether or not they should open up their online gaming markets, and these numbers are certainly encouraging.
Pennsylvania is one of the most recent states to open up its online gambling market, with nine operators having recently submitted applications to operator online poker and casino games. It is expected that online poker will generate millions for Pennsylvania, and even help to bring in more players to land-based venues across the state.
With Nevada as a leading example, online poker looks as though it will become a more widespread activity across America. It would not only benefit government coffers by bringing in more tax revenue but also providing casino operators with an additional way to boost their profits – while providing local residents with a new and innovative entertainment outlet.