Former Boxer David Haye Pursues Poker Career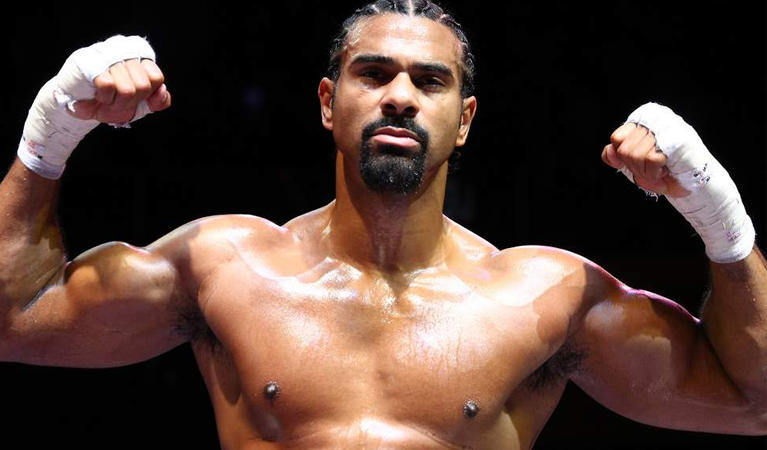 It's not all that uncommon for athletes to try their hand at poker during their spare time or after they have retired from sport. Cristiano Ronaldo, Rafael Nadal and Neymar Jr have all enjoyed some success in the game, but will David Haye have the same luck? The former boxer has announced that he will be diving head-first into the poker world with a view to compete in the Goliath tournament – having never played before.
Trading in His Boxing Gloves for Poker Chips
Haye retired from boxing back in June, after losing to Tony Bellew for a second time. He has kept quiet about his post-career plans until a recent press conference during which he announced that he would be undertaking a poker apprenticeship with a goal to compete at the 2019 Goliath Poker Tournament.
The only catch is that he's never played poker before. In fact, he doesn't even know the rules. Fortunately, he will be training with some of the best poker players in the United Kingdom, as they coach him for the next year in preparation for next year's Goliath.
He will be working with Grosvenor Casino, who will be organizing the apprenticeship. As part of his training, Haye will be working with some of the best poker players in the world, including Jeff Kimber, Joe Beevers and Katie Swift. Together, the three players have accumulated over $4.5 million in tournament winnings, so they are definitely qualified to help a newcomer learn the ropes.
Hayes says: I've always been intrigued by the skill and strategy of poker, so to be able to have the opportunity to work with Grosvenor Casinos and learn from some of the best players on the world circuit was an opportunity I couldn't turn down.
Will Haye KO the Competition at the Goliath?
Haye has an impressive boxing record, having won 26 of his 32 matches by knockout – but will his poker career be as spectacular?
Making his debut at the Goliath tournament is a tall order, as it is one of the biggest poker events outside of Las Vegas. The 2018 tournament has just ended, and the 2017 was a huge one, attracting over 6000 runners from around the world. The total prize pool was worth £638,500, and the top prize worth £85,760 was won by Elliott Marais.
Marais is definitely a great example for Haye, as he took down 2017 Goliath with little poker experience. The 34-year-old is a bricklayer from Scunthorpe, who had only cashed in five tournaments before winning the Goliath. So, Haye, with no knowledge of poker, could have a decent shot of taking home first prize if he trains hard enough.
It will be interesting to follow his journey, as Haye learns about poker from top players. Poker fans around the world will be eager to see how he fares in the Goliath next year, having known little to nothing about the game.