Kitty Kuo will host AMA on GGPoker's Subreddit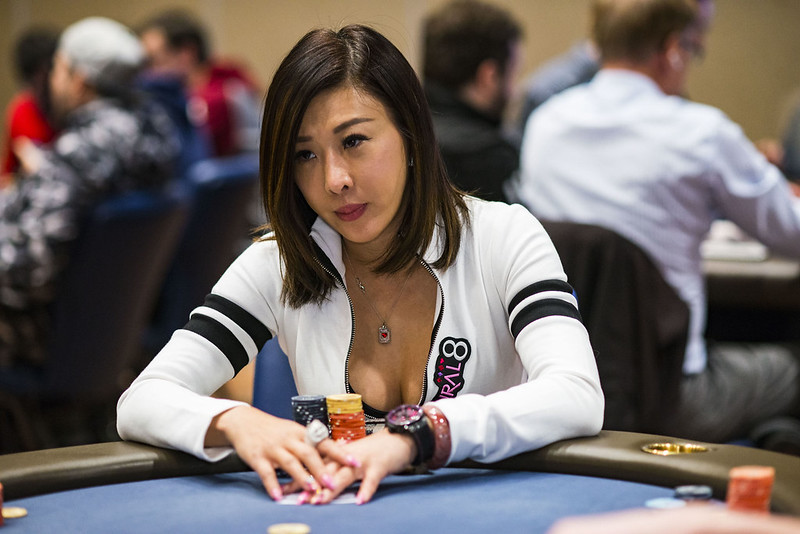 Natural8 is gearing up for what looks to be an eventful month in August with GGPoker's Subreddit. The most recent All-In or Fold side games have become extremely popular within the online poker room. In addition, the platform is actively engaging with the community it serves.
Later this week, a very important guest will be making an appearance on the GGPoker subreddit. Kitty Kuo, an ambassador for Natural8, will participate in a "Ask Me Anything (AMA)" event on social media. During this event, all of Kuo's followers on the platform will have the opportunity to pose whatever question(s) they have for Kuo to answer.
Who is Kitty Kuo of GGPoker's Subreddit?
Kuo is a professional poker player that has competed in many tournaments for the WSOP and the WPT. She has won over $2.6 million from those competitions combined. Her tournament wins include a ring from the World Series of Poker Circuit in 2010 and first place in the Asia Poker Tour in 2021. 2009 was the year that she triumphed at the Red Dragon Cup. She also took home the first Asia Player of the Year (APOY) award.
Kitty, who has been a member of Natural8's Team Hot since 2016, is widely regarded as one of Asia's best female poker players. This is especially true given that she won the title of champion of the Asian Global Poker Index rankings in 2013. And also because she became a member of the Global Poker League (GPL) in 2016 as a Team San Francisco Rush player.
Join Natural8 with a 200% Match Bonus
Natural8 is the most popular and best poker site in Asia, and it caters primarily to casual players for real money. Natural8, skin on the well-known GGPoker Network, possesses a valid licence and is duly authorised. Everyone is welcome to sign up, and there are no covert costs. Natural8 players are eligible for monthly promos and reward schemes in addition to $120 million monthly tournaments.
Players new to Natural8 have access to various bonuses and promotions, such as the $8 Instant Deposit Bonus and the First Deposit Bonus. These provide players with the option of either a 200 per cent match bonus (up to $1,000) or $100 in instant rewards. Both of these bonuses are available to new players. The welcome bonus package for new players at Natural8 is worth $1,608.