ESPN Airs 40 Hours of WSOPC Live, WSOPC Hosts Online Ring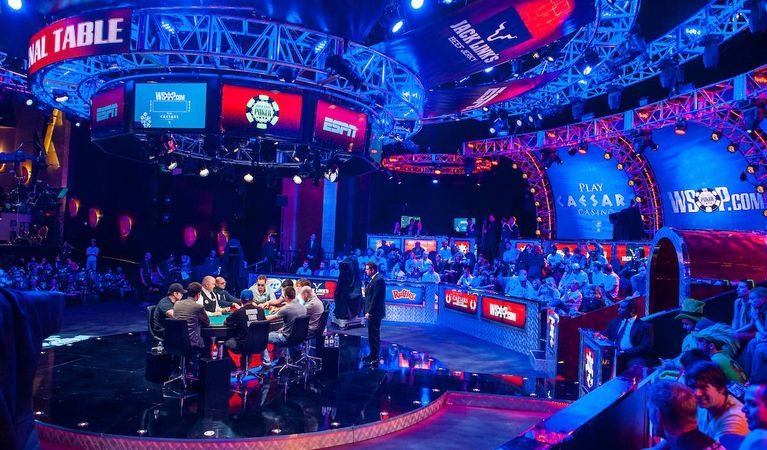 News has surfaced that the ESPN network and WSOPC have reached an agreement detailing the preliminary schedule that will be aired for all of the World Series of Poker Main Event and of course, the Big One for the One Drop which will have everyone on the edge of their seats. To add to the heat, all online players will also have the opportunity to win themselves a circuit ring, during all of this heat and unexpected fun.
A Look into the WSOP
If you are wondering, the WSOP main event is "legend" for so many reasons, even if you are not one of the lucky few who are able to play within this arena, you definitely will not want to miss out on the uniqueness of this event. However, unfortunately, so many people all around the world will not be lucky enough to ever see these players in action, let alone take a gamble. Therefore, a solution was found, and we now have an offering that combines the powers of WSOP, Poker Central, and ESPN to ensure that you will get 40 hours of access to the real actions and risks taken within the poker rooms of Las Vegas, Nevada.
Live streaming will not only be happening for the Main Event of the WSOP, but also for the Big One for Big Drop, thus ensuring that no one can miss out on any of the highs or lows of the event. However, it won't just be the 40 hours' worth of live recordings, there will also be a minimum of 130 episodes for you to watch at your leisure. These episodes will cover all aspects of the event, and hopefully inspire you to see it in real life next year, or rather as soon as possible.
The WSOP Main Event will begin a little sooner than last year, beginning on the 2nd of July until the 14th, however, it will only be officially won after a person has won the bi-one $1 million Buy-in Drop. Airing the events in the WSOP is a relatively recent action, as the WSOP only began airing live footage of its main events last year, meaning that there isn't a vast amount of experience has yet to be found. Data collected during that time frame last year, indicated that the number of subscriptions to WSOP and ESPN rose positively during the time the WSOP was aired, when compared to the times when there was no casino betting occurring.