David Haye Makes His Online Poker Debut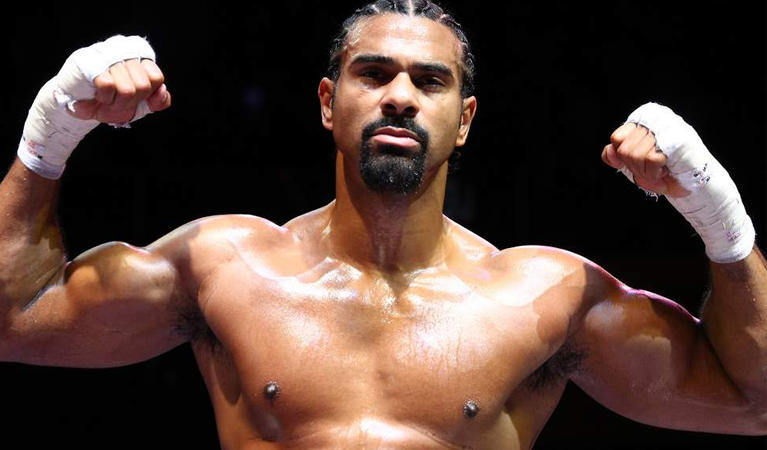 Back in August, former professional boxer David Haye announced his plans to shift his focus from the ring to the felt. Knowing nothing about the game of poker, he enlisted in the help of a team of poker pros from Grosvenor Casino who would coach him and prepare him to compete in the GUKPT Goliath tournament next year. After four months of training, he recently made his debut at a GUKPT side event in Blackpool – with less-than-ideal results.
Haye's Poker Career off to a Rocky Start
Haye has been working with Katie Swift, Jeff Kimber and Joe Beevers to learn all about the game of poker. With millions of tournament winnings between them, the pros are confident that they will be able to coach Haye towards a successful performance in the Goliath.
In preparation for his Goliath entry, it was reported that David Haye competed in one of his first live poker tournaments last weekend in Blackpool – and only lasted three hands. Many players didn't even know he was in attendance, so it's unlikely that he stuck around for very long after busting out of the tournament.
The winner of the event ended up being Yiannis Liperis, a 29-year-old poker player who has a total of $1.2 million in tournament winnings. In fact, he has placed first and second in this specific tournament a couple of times before. His prize was worth an impressive £84 000 while second place when to Ning Lu for £55 950.
The Cyprus native earned his first cash in 2009 from a small tournament at Nottingham's Dusk Till Dawn Casino. It wasn't until 2013 that he earned a first-place prize, in a £150 Turbo Bounty Tournament.
This definitely goes to show that it takes a lot of time, patience and practice to become a successful player. David Haye has only been playing the game for four months, so he'll need a lot more training before he'll be able to compete.
Back to the Drawing Board
When making his announcement that he would be pursuing a career in poker, Haye recognised that he had a rocky path ahead. He stated that he's excited to learn about the psychology of poker and the fundamentals of the game – so, we're sure that he's accepted this performance as just a small bump in the road.
There's a lot to learn when it comes to playing poker, just like there is plenty of training to do to become a professional boxer. With three hugely successful poker pros behind him, it's likely that David Haye will be more successful when he participates in the GUKPT Goliath in August 2019.