Connective Games Inks Partnership Deal with Baadshah Gaming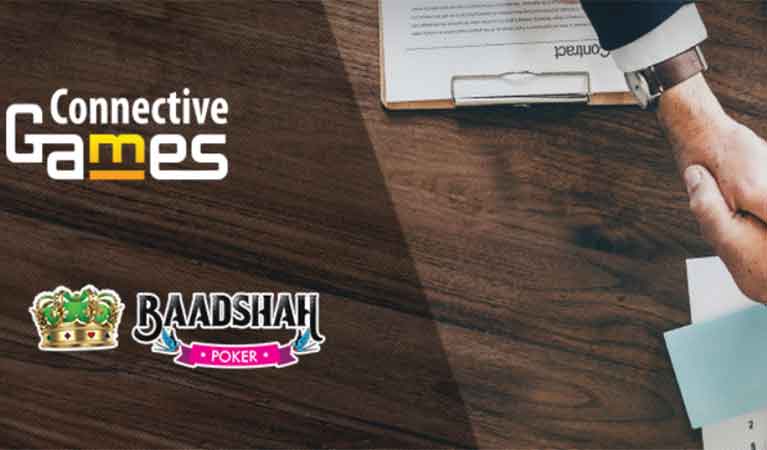 In a bid to exploit the rapidly online poker market in India, Connective Games, a renowned Malta-based gaming supplier has recently entered into a partnership agreement with Indian poker operator Baadshah Gaming. As per the terms of the agreement between the two companies, the Connective Games platform will allow Baadshah to localize its poker offerings through the customization of such features as payment methods, language, game variants and, of course, currency. Moreover, the online poker operator will be able to leverage Connective Games' wide range of features to facilitate tournaments for both online and mobile gamers.
Even though Connective Games has a rather strong presence in other parts of the world including Asia, Latin American and Europe, this is the very first time that the company will be venturing into the India poker market. The partnership with Baadshah Gaming is the company's way of taking the " India poker market by storm." According to Madhav Gupta, the chief executive officer of Baadshah Gaming, the fact that Connective Games is one of the most powerful and reputable online poker technology providers made it the best partner. He also went on to point out that they were very impressed by Connective Games' mobile product which has been touted as an outstanding application thanks to its dedication to providing an excellent gaming experience to all users.
"Powered by such innovative and outstanding technology, we believe we will take the Indian poker market by storm and look forward to a long and successful partnership," Mr. Gupta said.
Naturally, Connective Games will also be getting something out of the new partnership. The company's chief executive officer, Serge Mukhanov, pointed that by combining the company's top-notch technology with Baadshah Gaming's outstanding branding, both companies would be able to rise to the top of the online poker industry in India.
Baadshah's Partnership with Asian Poker Tour
Mid last year, the Casino Pride group-backed Baadshah Gaming signed a partnership agreement with the Asian Poker Tour which is based in the Philippines in a bid to further explore the ever-growing poker community in India as well as the entire Asia-Pacific region. Thanks to the partnership, Baadshah has been able to conduct online satellites thus giving poker enthusiasts in India the chance to participate and win tournament packages in various Asian Poker Tour events.
These are very impressive fetes for Baadshah Gaming which is barely two years old – the company was launched in March 2017 and offers poker as well as a decent number of other skill-based casino games. The company has also bee able to host its own live tournament series which have been well received by the Indian poker community.